SPONSORED BY SmartestEnergy
Over the last eight years, the UK's energy mix has changed drastically. SmartestEnergy's 2019 Energy Entrepreneurs Report revealed the capacity of independent renewable projects had increased by nearly 200% since 2012. Earlier this year we saw a record run of 67 days without coal, demonstrating just how much the UK energy system has transformed.
Renewables are playing an ever more important role as we strive to meet net-zero targets by 2050. But how do we get to a future generation mix dominated by renewables?
In this session, our speakers will explore and debate the commercial challenges for the independent generation sector. We'll also look at the political and regulatory landscape and discuss whether the sector is getting the support it needs to accelerate the deployment of renewable projects.
Chair and speaker: Angus Widdowson, Head of Smart Generation Sales, SmartestEnergy
Panelists:
● George Baxter, Director of Development, GreenPower
● Penelope Carruthers, CEO & Founder, Carruthers Renewables
● Robert Hokin, Managing Partner, Greenbackers Investment Capital
● Stuart Lunn, Commercial Director, RES
Panel discussion and audience Q&A
Speakers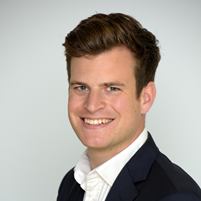 Angus joined SmartestEnergy as a Generation Account Manager in October 2014, providing Power Purchase Agreements for independent generators across Great Britain.
He works with generators to develop solutions to help them maximise returns in a changing environment for renewable projects.
Prior to joining SmartestEnergy, Angus spent four years developing and operating an extensive range of wind turbines, hydro schemes and biogas plants across the UK.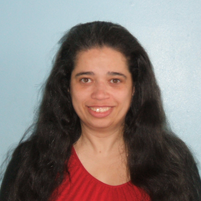 Penelope Carruthers is the inventor of the Carruthers Wheel, the first waterwheel patented in over 100yrs and only waterwheel specifically designed to generate electricity. Carruthers Renewables Ltd is working towards commercialising the Carruthers Wheel, as a way of opening the undeveloped market in Very Low-Head Hydropower, which in the UK is estimated to be over 3GW, equivalent to 2 new Hinkley Point C nuclear reactors.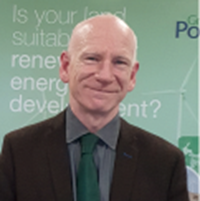 George joined GreenPower after 12 years at SSE in 2019 and leads its development programme. In addition to playing a key role in delivering consents and a construction pipeline of over 3.5GW of renewable energy and storage projects whilst at SSE, George has significant experience in public affairs (government relations), policy and communications. Having previously worked for the Scottish Green Party and with WWF Scotland and Friends of the Earth Scotland he is no stranger to battling for the environment as well as delivering renewable energy projects.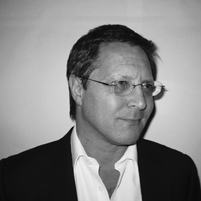 Greenbackers are specialists for climate, cleantech and circular economy venture capital, advisors internationally for equity, asset and project finance and hosts of the Greenbackers Climate Pitch, an invitational, introducing entrepreneurs to active funders. Robert has spent the last 12 years of a 30-year technology career focused solely on the sector. Prior to Greenbackers, he was Chairman at ecoConnect, a national green business forum and held technology management positions at ABB, Worldcom and GEC-Marconi. Robert is a passionate advocate for green innovation, having chaired and spoken at over 200 events on technology, policy, commercialisation, business growth and investment subjects. http://greenbackers.com.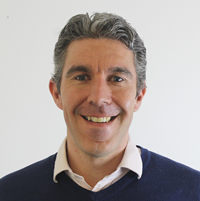 Stuart is a Commercial Director at RES, the world's largest independent renewable energy company. He has been involved in the financing of renewable energy projects for 15 years across offshore wind, onshore wind, solar and energy storage. Stuart leads a team in RES that is responsible for all M&A, procurement and PPA origination activities across the UK and Ireland. He has also been involved in a number of working groups advising on renewable energy policy development.