Finance & Funding: Once in a lifetime challenges: Webinar presentation 
In our webinar "Finance & Funding: Once in a lifetime challenges" on 20th August, 2020, Louise Wilson, Joint Managing Director (Projects) at Abundance Investment delivered a presentation on corporate needs for sustainable businesses and grasping the green recovery.
Louise Wilson's discussion is focused on how Covid has created a short term
lack of investment opportunities rather than a lack of demand even though calls for a green recovery are widespread and across the political spectrum.
Want to find out how renewables funding is being tackled?
You can watch the full webinar here for free and see what Louise had to say about finance and funding, along with our other expert panellists.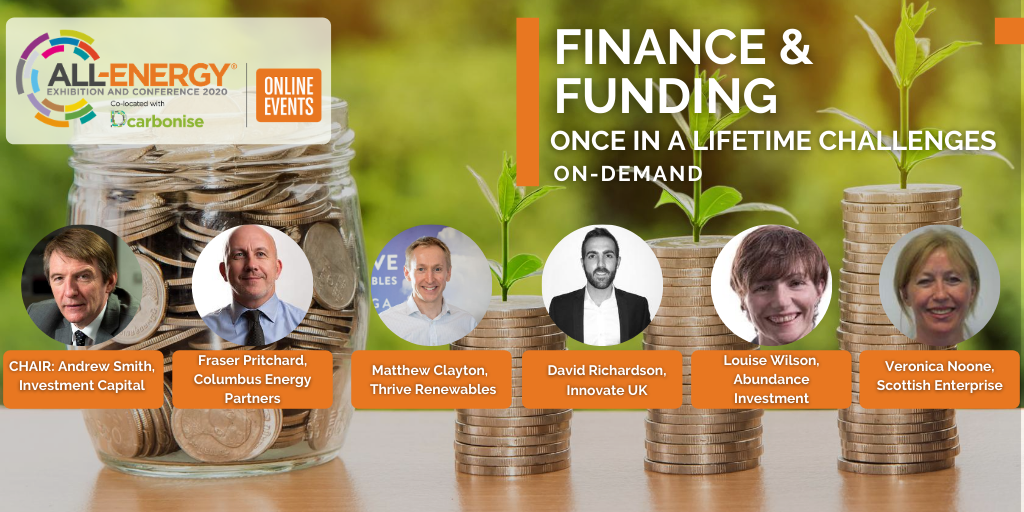 What will I learn about?
How we are already delivering some concrete policy measures despite no comprehensive plan
How finance is finally waking up to the need for real change or risk its very existence
How society wants to build back better and greener post-covid
And more!
For a sneak peek of Louise Wilson's discussion, please download the attached slides.