The future generation mix dominated by renewables: How will we get there? Webinar presentation 
In our webinar "The future generation mix dominated by renewables: How will we get there?" on 20th August, 2020, George Baxter Director of Development, GreenPower delivered a presentation on Policy outlook in a climate emergency
You can watch the full webinar here for free and see what George had to say about achieving a future dominated by renewables, along with our other expert panellists.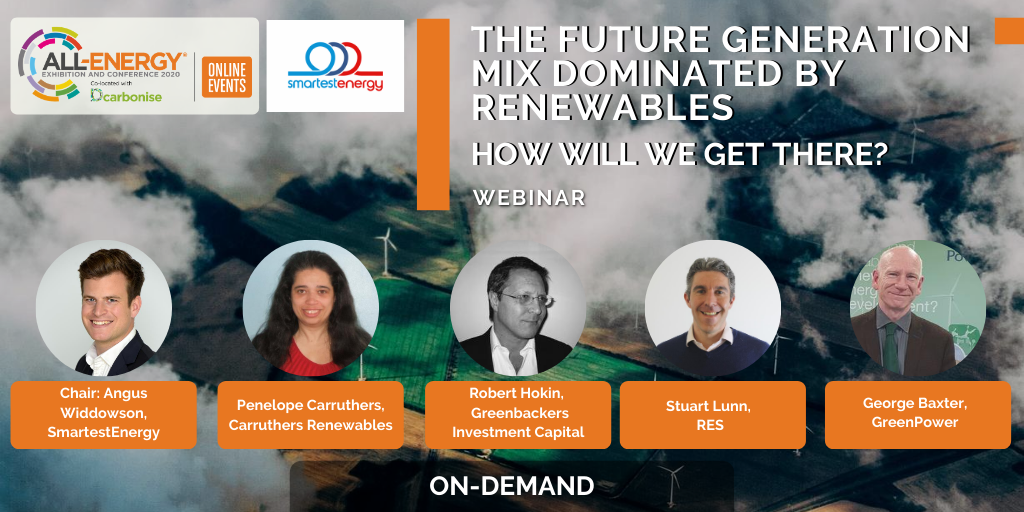 What will I learn about?
What technologies can be deployed now?
Why onshore wind will play a key role 
Project updates 
Policy Outlook in a climate emergency
For a sneak peek of George Baxter's discussion, please download the attached slides.
George Baxter: Key role for onshore wind