Taking the concepts shared during Session 1 and introducing solutions which can enable cities to make their smart city visions a reality by creating a value or business case for smart city projects including from central city data repositories through to specific solutions across areas such as connected street lights, air quality, building energy management and parking.
Microsoft is helping cities around the world become more competitive, sustainable, and prosperous. With its partners, Microsoft is working with cities to engage their citizens, empower city employees, optimise city operations and infrastructure, and transform to accelerate innovation and opportunity
Panelists will give short presentations, followed by a panel discussion and your questions.
Chair: Clare Foster, Head of Clean Energy, Partner Banking and Finance, Shepherd and Wedderburn
Panelists:
● James Lockyer, Director, IoT and Mixed Reality – EMEA, Microsoft
● Jason Warwick, Director – Urban Integrated
● Gary Bennett, UK Managing Director, Schreder
● Giordano Ambrosi, Marketing Manager, Intercomp Smart Parking Systems
● Andrew Dyke, Director of Intelligent Buildings, ICONICS
Panel discussion and audience Q&A
Speakers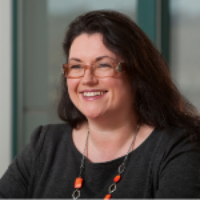 Clare is a partner and Head of Clean Energy at Shepherd and Wedderburn. A project finance specialist and dual qualified, Clare has been involved in the energy sector since the early renewable projects of the mid-1990s. Clare advises clients on UK projects spanning the energy sector (including offshore wind, onshore wind, floating wind, biomass, energy efficiency, tidal, hydro, small-scale renewables and heat) and leads the S+W team on most clean energy transactions. Clare is a commissioner on the Edinburgh Climate Commission and is on the Board of industry body RenewableUK, recognising her market-leading clean energy finance expertise across multiple technologies.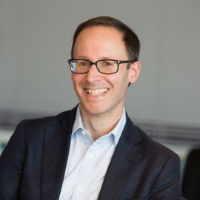 James has worked in the software industry for over 20 years and has spent the last 15 years at Microsoft. Currently responsible for leading industry focused IoT sales and marketing efforts in the EMEA region with a passion for Smart Cities / Places and Energy verticals.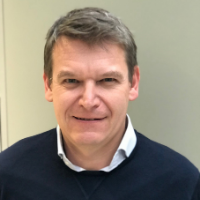 Jason Warwick is a highly experienced smart city technology leader & strategist and CTO for [ui!]uk. Jason has a deep experience in technology transformation in government and cities with technical expertise in Smart City, M2M & IoT technologies. He is currently leading EV, mobility solutions, smart lighting and the Urban Sharing Platform for EU H2020 Sharing Cities project and for the EIP Action Cluster.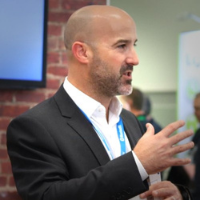 Andrew Dyke, Director of Intelligent Buildings at ICONICS UK, has a passion for digitising the built environment. Andy believes that every building can focus on user-centric design, people-productivity and optimised operational performance with data at its core. Andy spearheads ICONICS' Intelligent Building Software Stack (IBSS) offering, as they continue to deliver secure and scalable IoT-enabled buildings. Before joining ICONICS, Andy's holds 20 years of real estate construction and FM experience and more recently, 4 years consulting at Hoare Lea LLP advising clients on digital transformation. One project being the acclaimed Deloitte London HQ, winning BCO fit-out of the year 2019.