Sponsored by ScottishPower
The bubble of excitement around the potential benefits from an emerging hydrogen sector is ever increasing. With more than £350m capital grant funding expected to be unleashed by both the UK's Department for Business, Energy and Industrial Strategy (BEIS) and the Scottish Government in coming months, the bubble of excitement will quickly have to move to real projects..
The hydrogen supply and demand ecosystem can benefit greatly from the clustering of demand across multiple users and therefore this session focuses on example clusters coming to reality across the UK. Initial phases of these projects may be centred around an immediate customer and use, but each region can highlight a vast and ambitious vision that will greatly impact the nation's Net Zero goals.
However, in order to deliver these ambitious projects, the longer-term market dynamics will be critical and forecasting in an emerging market can greatly influence imminent investment decisions. The role of supply chain growth and ambitions of major industrial organisations is a foundation for clean sector jobs, economic value, and hydrogen economy growth across the UK and beyond.
Hear our panel discuss real projects underway which will lay the groundwork for regional transformation as well as the influence of the larger market-shaping factors of the hydrogen economy into the next decade. Bring your searching questions to the session to help stimulate even more discussion and debate.
Chair: Barry Carruthers, Director of Hydrogen, ScottishPower
Panellists:
● Dr Eugene McKenna – Managing Director Green Hydrogen, Johnson Matthey
● Joanne Allday – Strategic Business Development Manager, Port of Cromarty Firth
● Johnathan Reynolds – Director / Co-Founder, Hydrogen East
● Abigail Dombey – Chair, Hydrogen Sussex
● Simon Ellis – Head of Global Gas Analysis, ICIS
Panel discussion and audience Q&A
Speakers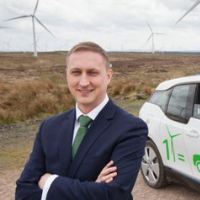 Barry directs ScottishPower's activities in hydrogen across the UK and Ireland, as part of a global Hydrogen Division within the Iberdrola Group. This focuses on the production of green hydrogen as a complementary method of decarbonisation, alongside electrification solutions.
His previous roles include Head of Corporate Innovation, Sustainability and Quality which led strategic activities in the decarbonisation of transport, heat and other emerging technologies, as well as corporate initiatives aligned with the UN's Sustainable Development Goals (SDGs). This followed several years in ScottishPower Renewables where Barry led activities in marine energy and wind innovations across the sector.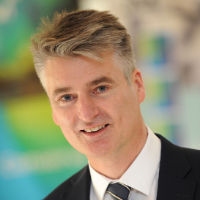 Eugene is managing director of Green Hydrogen at Johnson Matthey. He has been with JM for four years and recently moved from his role leading business development, strategy and innovation within JM's Efficient Natural Resources Sector, where he focused on a pipeline of innovative low carbon technologies including those for clean hydrogen. Prior to joining JM he spent more than 20 years in Shell in a variety of roles including technology commercialization and strategy.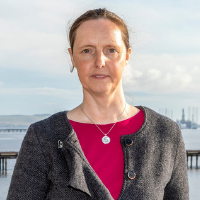 Joanne Allday is Strategic Business Development Manager at the Port of Cromarty Firth. This Trust Port has invested over £50m in new infrastructure; successfully positioning itself as a leading renewable energy hub. Port of Cromarty Firth is leading the creation of a North of Scotland Hydrogen Hub and, having been a senior executive at the Port since 2016, Joanne is well placed to present the role Ports can play as hydrogen hubs. In her spare time, Joanne is a Trustee of the Moray Firth Partnership.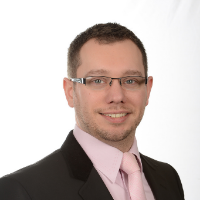 Johnathan is recognised as a leading advisor across clean energy sectors and net zero innovation. He has held senior positions in both public and private sectors, currently heading up the Opergy Group based in East Anglia, created in 2019.

Johnathan is co-founder and Director of Hydrogen East, a new regional body launched in July 2020 to support the development of the hydrogen economy across East Anglia and beyond. Early projects include exploring Southern North Sea opportunities around the Bacton Terminal; developing local hydrogen hubs at Leiston and Lowestoft; and supporting Freeport East at Felixstowe for a GW-scale hydrogen hub.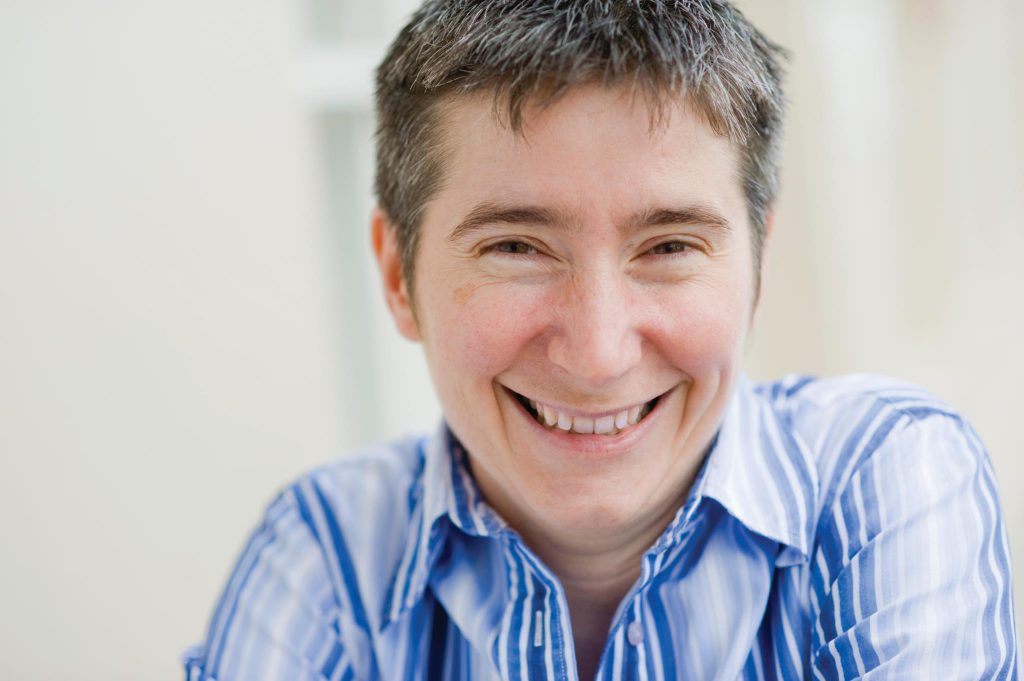 Abigail Dombey is an energy and sustainability engineer, and is Chair of Hydrogen Sussex, and Communities Director at Carbon13, the Venture Builder for the Climate emergency. Passionate about sustainability from an early age, Abigail has worked in the sustainability sphere for virtually all her working life. She has an extensive background in carbon reduction in the public sector, having spent 10 years as Head of Sustainability at the University of Brighton.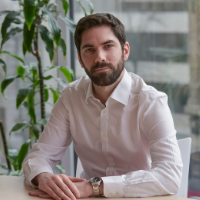 Simon Ellis is Head of Gas Analysis at ICIS. He heads the development of analytical products covering hydrogen and the decarbonisation of gas markets. He also leads a global team responsible for the LNG Edge platform, which provides a suite of forecasting and commercial data services to the LNG market. Prior to joining ICIS, he worked as a researcher covering infrastructure project finance. He holds an M.A. in History from the University in Cambridge and postgraduate qualifications in Economics and Finance from the University of London.