Scotland has set a target for Net Zero by 2045, with hydrogen featuring in plans for rapid decarbonisation of heat, industry, and heavy duty transport. We will hear about progress with transport fuel cell applications from Nicolas Pocard, and with hydrogen for heat from Mark Crowther. This will be complemented by insights from Mirela Atanasiu and Dr Kerry-Ann Adamson on the priorities for post-COVID economic recovery, and the opportunity to pivot towards sustainable energy and transport solutions not just in Scotland but also UK and Europe.
Chair: Nigel Holmes, CEO, Scottish Hydrogen and Fuel Cell Association (SHFCA)
Speakers:
● Economic recovery with Clean Hydrogen & Fuel Cells – Mirela Atanasiu, Head of Unit at Fuel Cells and Hydrogen Joint Undertaking (FCH-JU), European Commission
● Fuel cell bus & truck powertrain trends – Nicolas Pocard, Director Marketing, Ballard Power Systems
● COVID-19 impacts and opportunities – Dr Kerry-Ann Adamson, Principal Consultant, Advisian
● Building the UK's first 100% hydrogen network with H100 – Mark Crowther, Technical Director, Kiwa
Panel Q&A
Speakers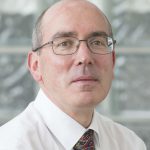 Nigel is Chief Executive of the Scottish Hydrogen and Fuel Cell Association (SHFCA), recognised as one of the most proactive hydrogen & fuel cell industry associations in Europe. SHFCA has over 80 members mostly in Scotland and UK, and an increasing number of members from overseas with many involved in Scottish activities.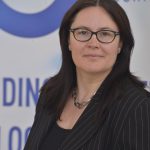 Mirela Atanasiu is the Head of Unit of Operations and Communication in the Fuel Cells and Hydrogen Joint Undertaking, FCH JU (Public-Private Partnership between European Industry and Research Community, and European Commission) since 2016.
Previously, for more than 12 years she was a Senior Project Manager and Research Programme Officer in the FCH JU and European Commission, following on background experience as researcher in the Energy sector in Romania.
She holds an M.Sc. in Chemical Engineering/Materials Science and an M.Sc. in Economics/Cybernetics and Economic Analysis.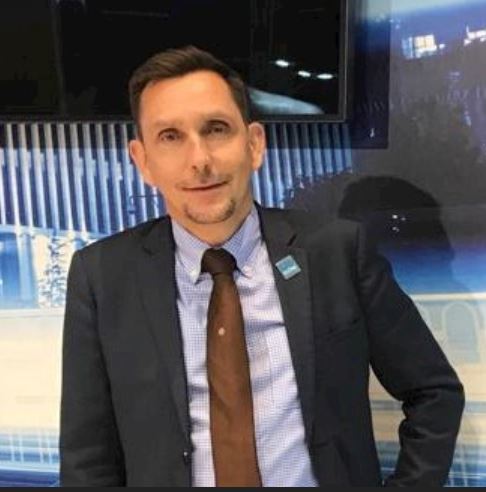 Nicolas Pocard, Director of Marketing, brings to Ballard more 20 years of experience in business development and marketing at international level.
Nicolas Pocard joined the fuel cell industry in 2004 and Ballard Power Systems in 2012. In 2014, he was appointed Director of Marketing at Ballard corporate headquarters in Vancouver. Among his responsibilities, Nicolas looks after corporate market strategy, marketing activities and government relations for Ballard.
Nicolas Pocard is a Board member of the California Hydrogen Business Council (CHBC), the Canadian Hydrogen and Fuel Cell Association (CHFCA) and the Canadian Urban Transit Research & Innovation Consortium (CUTRIC). He also represents Ballard with various Industry Associations and Government forums.
Mr. Pocard holds a degree in Chemical Engineering from ESCOM (Paris) and a Master's of Science from The Ohio State University (USA).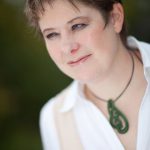 Subject Matter Expert with 20 years hands on experience in hydrogen and fuel cell strategy, trend spotting and analysis, planning and business growth support. KerryAnn has worked with organisations around the world since taking over the running of Fuel Cell Today in 2004. Since then she lead and been involved in teams in a number of organisations and is now increasinglyworking on the intersection of industry and transport.
Scotland is one of the leading locations in Europe for deployment of Hydrogen and Fuel Cell into developing low carbon energy systems, including the expanding hydrogen bus fleet in Aberdeen, hydrogen vehicles in Fife, and many innovative projects in the Western Isles and the Orkney Islands.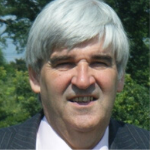 Technical lead Hy4heat BEIS project to move forward distributed hydrogen
Technical director Kiwa Ltd with particular interest in the validation of carbon emission reduction by improved energy efficiency and the use of novel technologies.
Mark is particularly enthusiastic to use hydrogen as a low carbon vector in the heating, transport and process industries.
He has lectured to DECC (including the late Prof McKay) and provided technical support to major pieces of work by the Climate Change Committee, DECC, and KPMG (for the IEA).
He lead the Hyhouse project where substantial volumes of hydrogen and natural gas were released into a 2 storey Scottish farm house.