Our industry is a critical part of our UK and global response to climate change. The UK is a world leader in offshore wind, and we are seeing rapid expansion across the globe. But in the midst of a global pandemic, how does our industry prioritise and stay on the path to low carbon growth. We bring together leading figures from across our industry to talk about the continued opportunity for offshore wind and reflect on what our changed environment means for our businesses.
Chair: Maf Smith, Director, Lumen Energy & Environment
Panelists:
● Jonathan Cole, Managing Director, Iberdrola Global Offshore Wind Business
● Mary Thorogood, Senior Specialist, Strategy, Business Development and Government Relations, MHI Vestas Offshore Wind
● Benj Sykes, Vice President, UK Offshore. Head of UK Market Development, Consenting & External Affairs, Ørsted and Industry Chair, OWIC
● Christina Horspool, Environment Division Manager, Xodus Group
● Morris Bray, Senior Business Development Manager, National Grid Ventures.
Panel Q&A
Speakers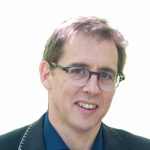 Maf Smith is the founding director of specialist consultancy Lumen Energy & Environment. He is an expert in energy transition, with a 20+ year leadership career in the renewable sector.
Between 2012 and 2019 Maf was the Deputy CEO of RenewableUK. In this time he was chief spokesperson, represented industry at all levels of Government, and managed the Association's membership and commercial growth. Prior to this Maf worked in DECC on Electricity Market Reform, was Director of Scotland for the Sustainable Development Commission between 2006 and 2011, and CEO of Scottish Renewables between 2002 and 2006.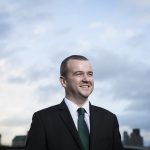 Jonathan is based in the UK and runs the Offshore Wind Business of Iberdrola Renewables (ScottishPower Renewables in the UK).

Under Jonathan's leadership, Iberdrola's Offshore Wind Business has grown from its inception in 2011 to a business with €6Bn under investment and more than 300 professional staff.

Jonathan is responsible for the development, construction and operation of a large international pipeline of projects, including 3,500MW of Projects off the East Anglian coast, >1,000MW of projects in Germany, 500MW in France and >5,000MW in the US.

Jonathan also sits as Chairman/Director of a number of industry bodies, including the UK Government's Offshore Wind Programme Board, the Global Offshore Wind Health & Safety Organisation and the Offshore Renewable Energy Catapult's Industry Advisory Group.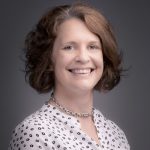 Mary leads MHI Vestas' Government Relations and policy team, ensuring policy frameworks and the political environment work together to deliver sustainable, long term growth in offshore wind markets around the world. Mary joined MHI Vestas from Vattenfall, the state-owned Swedish utility and one of the world's largest offshore wind developers. Mary has strong experience of the UK CfD and wider offshore wind space as it has evolved and grown, working with Government and wider stakeholders to ensure offshore wind delivers low cost power to UK businesses and communities. Mary also played a key role with the UK industry and Government in delivering the Offshore Wind Sector Deal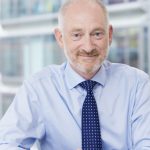 Benj is Head of Market Development, Consenting and Public Affairs in the UK offshore wind business of Ørsted and is responsible for business growth, setting and delivering the company's sustainability and environmental agendas, and managing Ørsted's relationships across government, authorities and NGOs.
He is Chair of the Offshore Wind Industry Council and led the work to agree a Sector Deal with Government; he also serves on the Board of G+, providing Health and Safety leadership for the offshore wind sector. He is a member of the government-appointed Advisory Panel on Highly Protected Marine Areas.
Benj previously worked in the upstream oil and gas industry.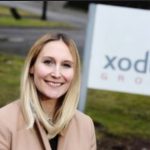 As Environment Manager at Xodus Group, Christina Horspool is a proactive, innovative and inspiring business leader in the areas of climate change, energy efficiency, decarbonisation and sustainability. Christina's experience across the energy sector, including offshore wind and oil and gas, as well as her technical background in atmospheric emissions, carbon accounting and carbon lifecycle, allows her to lead the 60-strong team of environmental and marine specialists across the UK.
The Xodus vision is that 'together, we will deliver a responsible energy future'. Christina is proactively reinforcing the company vision through her engagement across industry including various Oil and Gas UK forums around decarbonisation and energy transition; and through the Scottish Government-backed Future Industry Leaders Programme. Christina's proactive approach to people development and innovation across the energy sector, as well as her underlying objective for sustainability and efficiency, has paved the way for a well-motivated, engaged, multi-skilled team of consultants all working to deliver clean energy alongside sustainable economic growth. Most recently, Christina has been a core part of Xodus Group's aim to help the UK energy sector deliver beyond its net zero ambitions through innovative technologies, processes and techniques.
Christina sees offshore wind as a critical part of the UK's response to climate change and is passionate about leveraging the cross-sector opportunities offered through the UK's long track record in offshore energy and infrastructure projects; whether these be associated with offshore wind helping to decarbonise oil and gas activity, or helping supply chain or the workforce prepare for the next phase of major growth in offshore wind.
If you need any further information do give me a shout. My mobile is on my signature so feel free to give me a call on there.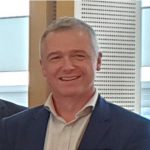 Morris is a Senior Business Development Manager for National Grid Ventures, leading new HVDC developments between GB and other countries in the North Sea region. He has experience of HVDC interconnector project development, having led National Grid's team in the development phase of the IFA2 interconnector between GB and France along with RTE, and advocates the transition to a North Sea grid through multi-purpose interconnectors that combine the benefits of connecting markets with benefits of providing offshore connections for offshore wind. Morris is a member of the European Commission Expert Group on Interconnection Targets.