Sponsored by Natural Power
Community and local energy will have an increasingly important role to play in our future decarbonised world. We already have the tools and technologies at our fingertips to build a greener future – communities, local authorities, housing associations, and small businesses are already harnessing these to great effect. Listen to our panel explain what's already being done and how, together, we can design a local energy future.
Chair: Jeremy Sainsbury OBE FRICS, Director, Natural Power
Speakers:
● Laura Campbell – Partnership Manager, Local Energy Scotland – Insights from Scotland
● Jodie Giles, Project Manager, Regen – Community and local energy what next?
● Dr Afsheen Rashid MBE, Founding Director, Chief Executive Officer, Repowering London – Community energy in cities
● Scott Mathieson, Network Planning and Regulation Director, SP Energy Networks – Facilitating Zero Carbon Communities
● Andy Yuill, Senior Renewable Heat Engineer, Natural Power – New markets for community and local energy
Panel discussion and audience Q&A
Speakers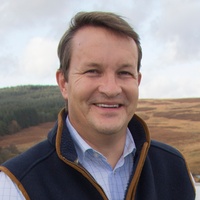 Jeremy has over 32 years' experience in the renewable energy sector. He has been instrumental in the growth of international renewable energy consultancy Natural Power – the company employed just seven people when he joined as a Director, and now has almost 425 staff across 14 offices in 4 countries. He is responsible for policy and regulation issues. Natural Power work in wind, PV, hydro, biomass and renewable heat. They permit sites, carry out SI works, design sites, manage construction, carry our asset management and operations. Their control center is the largest in the UK with the exception of National Grid.
A serving Director of Energy UK, chairing their Renewable Energy Committee and a member of the Generation Committee; he works closely with Westminster, Welsh and Scottish Governments on policy for the renewable sector. He regularly works with Ministers on industry working groups. Jeremy was a founder member of Scottish Renewables (SR), serving as chairman, vice chairman of the mainboard, and chair of the grid group. He served on the SR board from 2000-2019. He has recently been appointed to the South of Scotland Enterprise Board, where he leads on energy and grid. In 2013 he was awarded an OBE for services to renewable energy and to the community of Dumfries and Galloway.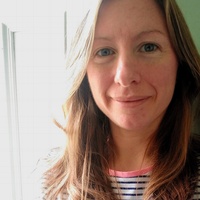 Scotland, Laura provided support to Housing Associations, Local Authorities and other strategic partners to develop energy efficiency projects at Home Energy Scotland. Her career started at Dundee City Council, where as Outdoor Access Officer she helped to improve active travel networks across the city.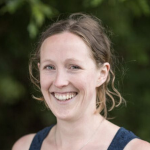 Jodie is a senior project manager responsible for the delivery of Regen's community energy support programme. Jodie engages with communities, developers and the wider renewable energy industry to support communities in the development of sustainable energy projects.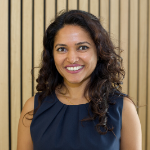 Afsheen is Cofounder CEO of Repowering, Chair of Community Energy England and Board member of Friends of the Earth. She was a senior policy advisor at the Department of Energy and Climate Change. She is a community energy specialist with over 15 years experience working in the sector at local and national levels, including spearheading Lambeth council's community energy programme. In 2016 Afsheen was awarded an MBE for her work delivering renewable energy to deprived London communities and, in 2018, she won the Regen Clean Energy Pioneer award.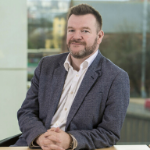 Scott joined ScottishPower after graduating from the University of Glasgow with a degree in economics. In a career spanning 25 years with the company, he has gained experience across a number of roles including Strategic Planning, Regulation, Financial & Regulatory Reporting and Asset Risk Management. Scott has played a significant role in the company's major price control reviews post-privatisation and has been involved in a number of group strategic projects, including acquisitions and business change programmes.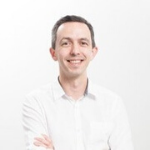 Andy has a Masters Degree in Manufacturing Engineering from the University of Strathclyde in 2002 and experienced working in computer hardware manufacturing at IBM.

Andy worked as the Technical Director for a Microgeneration startup for 3 years, specialising in Solar P.V., Biomass, Solar Thermal and Heat Pump technologies. He was responsible for introducing technologies and implementing the processes and procedures that enabled the company to grow from a startup to a successful company with a £5 million turnover.

Andy is currently using his skills and experiences built up over the previous years for a Renewable Power consultancy, specialising in the design, assessment and delivery of large scale Biomass projects.