Sponsored by Natural Power
Solar is a powerful job creator and an inherently rapid technology to deploy, as well as one of the cheapest forms of power generation today. With the right policies, the solar industry can support the UK recovery by creating thousands of skilled jobs, adding billions in value, and delivering on Britain's climate change ambitions. Join our panelists to find out how we can unleash the power of solar, including floating solar and virtual power plants (VPPs), as part of a green recovery.
Any green stimulus package must unlock solar's recovery potential and support our industry's efforts to decarbonise and tackle climate change. The Solar Trade Association is calling on the government to commit to a target of 40GW solar deployment by 2030 and to work with industry to deliver this target by enacting the policies outlined in their Priorities for a Renewable Recovery Package.
Chair: Chris Hewett, Chief Executive, Solar Trade Association
Speakers:
● Chris Clark, Director Emtec Group and Chair STA (Scotland) (speaking on rooftop solar and STA Scotland)
● Christelle Barnes, Country Manager – UK, SolarEdge (speaking on VPPs – virtual power plants)
● Michael Moore, Development Manager UK & Ireland, Elgin Energy (speaking on large scale developments in UK and Ireland + pipeline)
● Michele Tagliapietra, Energy Storage & Solar Energy Consultant at DNV GL (speaking on floating solar)
● Hannah Staab who leads Natural Power's European Advisory team
Panel discussion and audience Q&A
Speakers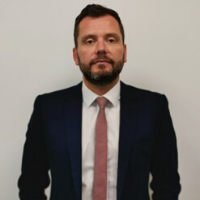 Chris has worked in the construction industry for 20 years with the last 9 directly involved in commercial solar. Having been a member of the STA since 2015, Chris took up the role as chair of STA Scotland in 2017 and has been involved in some of the largest rooftop solar projects in the country.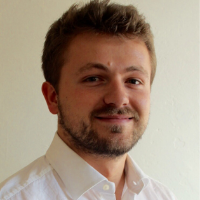 Michele is working as a Solar & Storage Consultant in the Arnhem (NL) office of DNV GL. He has been involved in the past two years in the promising developments of Floating Solar PV, specifically in Europe, with a focus on de-risking of projects and standardization of the Floating PV industry. He is currently leading a Joint Industry Project counting 16 international Floating PV stakeholders, towards the development of a Floating Solar PV Recommended Practice.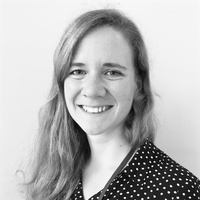 Hannah leads Natural Power's European Advisory team, delivering due diligence and strategic advisory services for wind, solar and battery storage projects to major European and international clients. She holds specialist expertise in portfolio optimisation and hybrid project feasibility and modelling. Hannah has been active in the renewable energy industry since 2012 and worked as a technical manager for a leading global renewables developer before joining Natural Power.