Success in fixed offshore wind shows what our industry is capable of. As we accelerate global efforts to decarbonise our power system, more and more countries are looking to their marine resource as a power source. In leading markets like the UK and the rest of Europe, floating offshore wind offers the chance to scale up our ambition and bring in new sites for development, and in newer markets around the globe development in shallow waters is not possible meaning floating offshore wind needs to be ready to move as these markets open up.
This all points to the rapid acceleration of our floating offshore wind sector. In this session, our industry experts will give an update on floating offshore wind both here and around the globe, showcasing efforts to bring down the cost, standardise our delivery model, and grow out stable markets that support these longer-term ambitions to go deeper.
Chair: Maf Smith, Director, Lumen Energy & Environment
Speakers:
● Allan MacAskill, Kincardine Offshore Windfarm
● Rhodri James, Equinor
● Una Brosnan, Atkins and Friends of Floating Wind
● Ralph Torr, ORE Catapult's Floating Offshore Wind Centre of Excellence (FOW CoE)
Panel discussion and audience Q&A
Speakers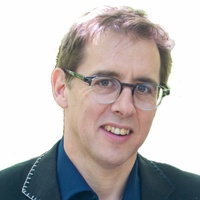 Maf Smith is the founding director of specialist consultancy Lumen Energy & Environment. He is an expert in energy transition, with a 20+ year leadership career in the renewable sector.
Between 2012 and 2019 Maf was the Deputy CEO of RenewableUK. In this time he was chief spokesperson, represented industry at all levels of Government, and managed the Association's membership and commercial growth. Prior to this Maf worked in DECC on Electricity Market Reform, was Director of Scotland for the Sustainable Development Commission between 2006 and 2011, and CEO of Scottish Renewables between 2002 and 2006.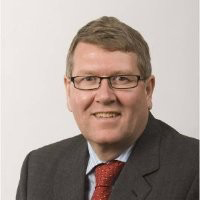 Allan has more than 40 years experience in the energy business in Europe, North America and the Far East. He has worked with major companies in Oil and Gas and renewables and has been involved in several start ups in renewable energy.
In 2003 Allan conceived and developed the Beatrice demonstrator project. It pioneered the development of large-scale windfarms in the deeper waters on the UK Renewable Energy Zone and culminated in the installation of two turbines at Beatrice, in 45 m of water 25kn from shore.
In 2008 he was a founder of SeaEnergy Renewables. The company quickly established a position as one of the leading independents in he offshore wind sector: delivering a portfolio of 3325 MW in the UK and establishing it's first International ventures in Taiwan and China.
In June 2011 the company was taken over by Repsol and Allan formed his own consultancy, MacAskill Associates. In 2013 he was a founder director of Pilot Offshore Renewables. In May 2014 the Pilot announced their intention to develop the 50 MW Kincardine Offshore wind farm, near Aberdeen, Scotland. The first turbine was installed and generating in September 2018. When completed it will be the world's largest floating development.
In June 2018 he co-founded Flotation Energy. The company seeks to develop floating and fixed wind opportunities globally.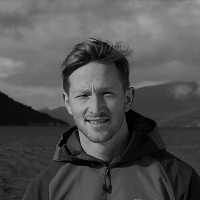 Rhodri is a leading business developer at Equinor, concentrating on offshore wind opportunities in key established and emerging markets. This includes a particular focus on growth opportunities for floating offshore wind in Europe and East Asia. Prior to joining Equinor, Rhodri spent seven years at the Carbon Trust, advising international government departments and managing a series of technology innovation programmes.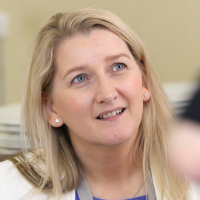 Úna is the Business & Strategy Development Manager at Atkins. She is a Chartered Civil Engineer with over 19 years industry experience with the last ten-years immersed in the offshore wind market where she has been involved at various levels of development.
Úna is a co-chair with the Friends of Floating Offshore Wind where she works closely with industry stakeholders in proactively lobbying floating wind in the UK, a member of the Technology Advisory Group for the Offshore Innovation Hub and recently joined the RUK Board of Directors.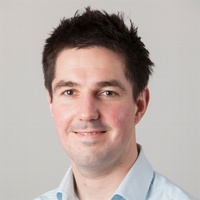 Ralph has spent more than a decade working in offshore renewable energy with a primary focus on technology development and assessment, and project design and optimisation. Ralph has experience in novel offshore technology design, development and qualification, both in a project and consultancy context. Ralph is currently leading the development of the FOW CoE and is working with its partners to develop and deliver a programme of activity to accelerate the deployment of floating offshore wind, whilst driving down the cost of this technology to a commercially sustainable rate.