Stop talking about hydrogen 'or' heat pumps – there is no 'or' in net zero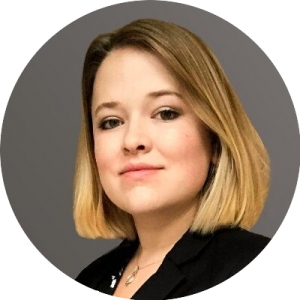 Author: Charlotte Owen, Policy Manager, The Association for Decentralised Energy
"Will heat pumps get the vote over green hydrogen to replace natural gas for domestic, commercial and industrial heating?"
This is what one participant wrote in to ask the panel of All-Energy's 'Speed & Scale' webinar. I get asked this question a lot, and I'd forgive you for asking it. Investors – local authorities, businesses, consumers – look to government signals when making investment decisions. But right now, there is no overarching policy strategy, particularly in England & Wales, signaling how we will decarbonise our buildings.
Hydrogen or Heat Pumps? There is No 'or' in Net Zero
We need to stop asking this question, hydrogen or heat pumps, because there is no 'or' in meeting net zero. We will need to use all of the weapons in our arsenal, and that includes hydrogen, heat pumps, heat networks, geothermal heat, energy efficiency, waste heat, bioLPG, storage heating… the list goes on.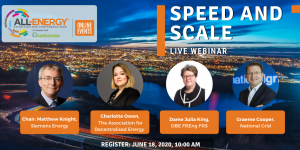 To reach net zero, we need a policy framework for heat decarbonisation and energy efficiency that cuts across different systems, both locally and nationally, facilitating a multi-vector approach and unlocking whole systems outcomes. We need to be able to consider how local transport strategy, electricity grid constraints and decarbonising our heating overlap, for example. We need to explore the opportunities that smart management of our energy system unlocks, including opportunities for flexibility and demand side response.
Heat and energy efficiency are inherently local – when I say this, what I mean is that local context plays a critical role in the opportunities for decarbonisation. Different local areas have different opportunities and constraints. Some benefit from a better building stock, some sit on top of geothermal heat, some have access to cheap waste heat, and we need a policy framework that recognises this and gives local authorities and the powers to harness these opportunities.
Breaking down the scale of the challenge
Decarbonising all of our 29 million homes by 2050 feels like an enormous, unsurmountable challenge. By looking at decarbonisation at a local, more granular level, we break down the scale of this challenge into manageable pieces. We then just need a policy framework to bring this all together, to join up these local opportunities. That is why the ADE is calling for the government to commit to a patchwork approach to heat decarbonisation and energy efficiency, and introduce a zoning policy framework to stitch together our local heat decarbonisation pathways. Zoning would place powers for identifying local heat decarbonisation in the hands of local planning authorities.
According to Natural Power, we should be decarbonising a city the size of Sheffield every 16 weeks.[1] So far, no local authorities are net zero. What is clear is that we need to get moving on decarbonisation. To do this, we need a clear policy framework that signals to local authorities, businesses and consumers to invest in local decarbonisation pathways.
For policymakers, I will leave you with one final comment. Another participant wrote in to say, "current policy suggests that they [government] are waiting for the silver bullet", but there is no silver bullet.
Charlotte Owen's presentation on Speed and Scale. Click to download the attached slides.
To find out more about zoning, read our latest paper 'Heat and Energy Efficiency Zoning:  A framework for net zero for new and existing buildings': https://www.theade.co.uk/resources/publications/heat-and-energy-efficiency-zoning-a-framework-for-net-zero-for-new-and-exis
[1] https://www.naturalpower.com/uk/news/news-post/if-we-are-to-have-a-planet-that-is-habitable-for-future-generations-we-should-be-decarbonising-a-city-the-size-of-sheffield-every-16-weeks