Smart Sustainable Cities: Learnings from the Sharing Cities Project
Microsoft
In our webinar "Smart Sustainable Cities: Learnings from the Sharing Cities Project" on 29th September, 2020, James Lockyer
Director, IoT and Mixed Reality – EMEA, Microsoft delivered a presentation on smart cities and forces at work driving change.
You can watch the full webinar here for free  and see what James had to say about our smart city ambitions, along with our other expert panellists.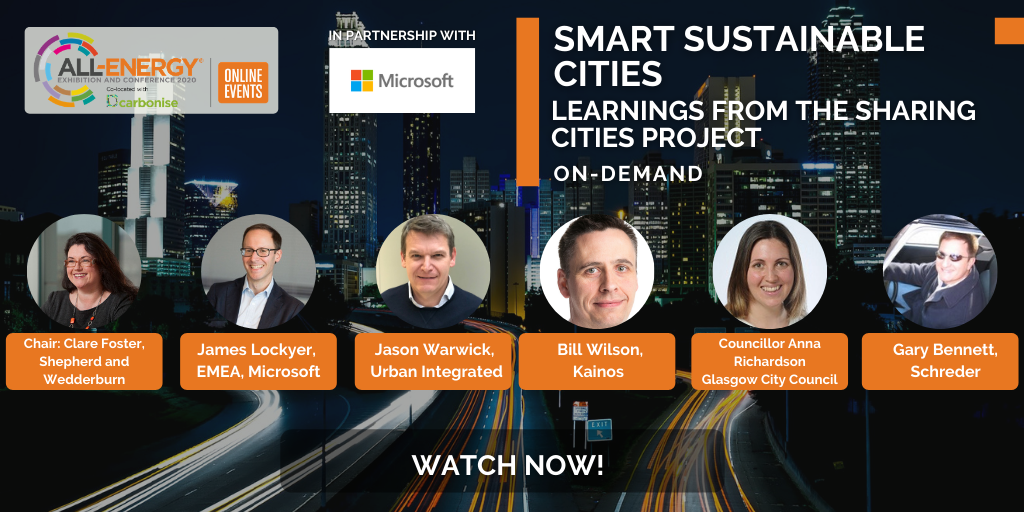 What will I learn about?
Smart & Sustainable City Insights
People, Place, Platform
Internet of Things and smart cities
Enabling Sustainability: Through Data, AI, and IoT Use Cases
and more…
For a sneak peek of James' discussion, please download the below slides.
James Lockyer: Learnings from smart and sustainable cities