The future generation mix dominated by renewables: How will we get there? Webinar presentation 
In our webinar "The future generation mix dominated by renewables: How will we get there?" on 20th August, 2020, Stuart Lunn, Commercial Director, RES delivered a presentation on the ambitious and positive targets for net zero 
You can watch the full webinar here for free and see what Stuart had to say about achieving a future dominated by renewables, along with our other expert panellists.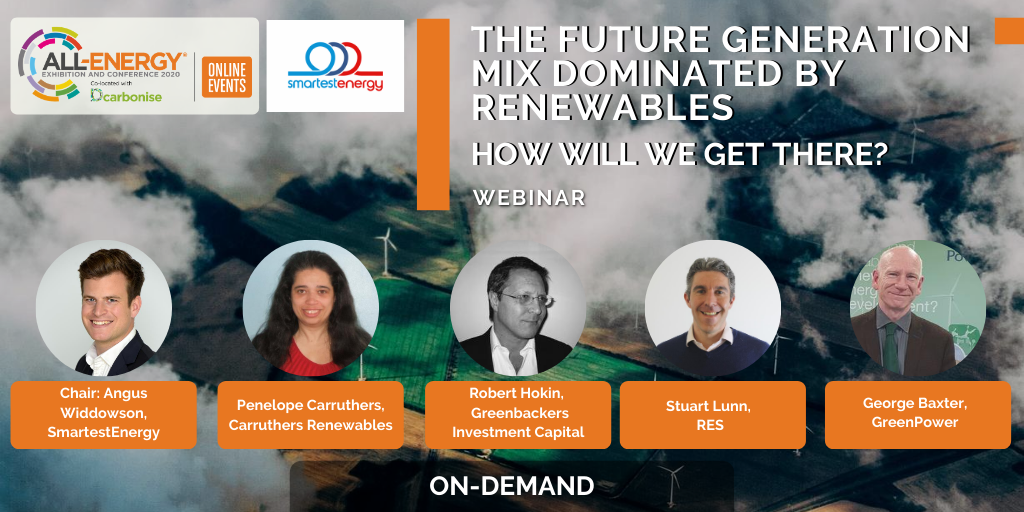 What will I learn about?
Policies for a Net Zero World
Operating Strategies for a Net Zero World
How the transition to net zero will require new operating strategies for renewable generators
And more! 
For a sneak peek of Stuart 's discussion, please download the attached slides.
Stuart Lunn: Operating Strategies for a Net Zero World