The report from the Energy Integration Project, recently published by the Oil and Gas Authority (OGA) in collaboration with Ofgem, The Crown Estate, BEIS and Crown Estate Scotland, has highlighted that the UKCS basin is a critical energy resource for the UK, both today and for a net zero future.
Leveraging cross-sector energy solutions (oil and gas electrification, wind power, hydrogen, and carbon capture and storage) could potentially support the delivery of ~30% of the country's overall net zero target. When you add the potential contribution of offshore renewables, the UKCS could support as much as 60% of the whole UK's abatement required by 2050.
How can this potential become a reality, and how can projects be accelerated?
Today we discuss what can be done in the near term to cut emissions in the UKCS, including through platform electrification, and also the collaboration with the wind power sector. Following this, we look at how oil and gas capabilities and infrastructure can be harnessed to support further renewables expansion and inject pace into CCS and hydrogen.
Chair: Carlo Procaccini, Head of Technology, Oil and Gas Authority
Panelists:
● Bethan Vasey, Upstream Energy Transition Manager, Shell UK
● Myrtle Dawes, Solution Centre Director, The Oil & Gas Technology Centre
● Colin MacIver, Offshore Wind Development Manager, Crown Estate Scotland
● Will Apps, Head of Energy Development, The Crown Estate
Panel discussion and audience Q&A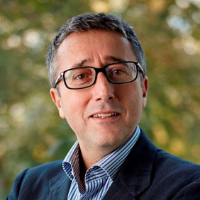 Carlo Procaccini has 25 years of experience in the Oil and Gas industry. He is currently the Head of Technology of the Oil and Gas Authority, and his remit covers technology and innovation for UKCS, from R&D to field deployment as well as energy transition. He started his career in projects and operations in oil and gas, both downstream and E&P. Prior to joining the OGA, Carlo worked for Schlumberger. Carlo holds a PhD in Chemical Engineering from MIT and is a Chartered Petroleum Engineer.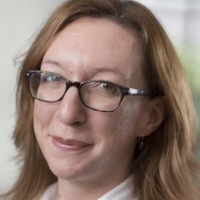 Currently Business Manager Energy Transition Upstream UK, delivering change to the business in line with our carbon ambitions. Prior to this Bethan worked on Brent Field Decommissioning since 2014, overseeing the Brent Delta single lift and onshore dismantlement.
A chartered Project Manager and Civil Engineer with a Masters from Cambridge University, she has delivered global projects in challenging environments including work in the North Sea, Siberia, Qatar and Kazakhstan. Previously Bethan also worked in a variety of technical and commercial upstream roles including Global Upstream Joint Ventures and external policy development.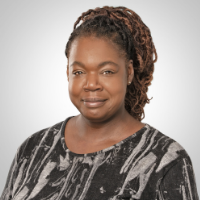 Myrtle is a Chartered Chemical Engineer, with over 25 years' experience in the energy sector. Myrtle has taken on an array of roles, from being an offshore engineer working for BP, designing offshore and onshore infrastructure in the UK and overseas, to driving digital transformation to improve customer experience.
She was elected to the Institution of Chemical Engineer's Board in 2015 to 2018, and is currently a member of the Board of Governors at University of Lincoln.
In 2017, Myrtle received recognition for her contribution to business, having featured in Breaking the Glass Ceiling and being selected as one of 100 Women to Watch in the Cranfield FTSE Board Report 2017.