Corporate PPAs: Broadening the discussion
Cornwall Insight
In our webinar "Corporate PPAs: Broadening the discussion" on 30th September, 2020, James Brabben Wholesale Manager, Cornwall Insight delivered a presentation on improving clarity with corporate PPAs. 
You can watch the full webinar here for free and see what James had to say about our smart city ambitions, along with our other expert panellists.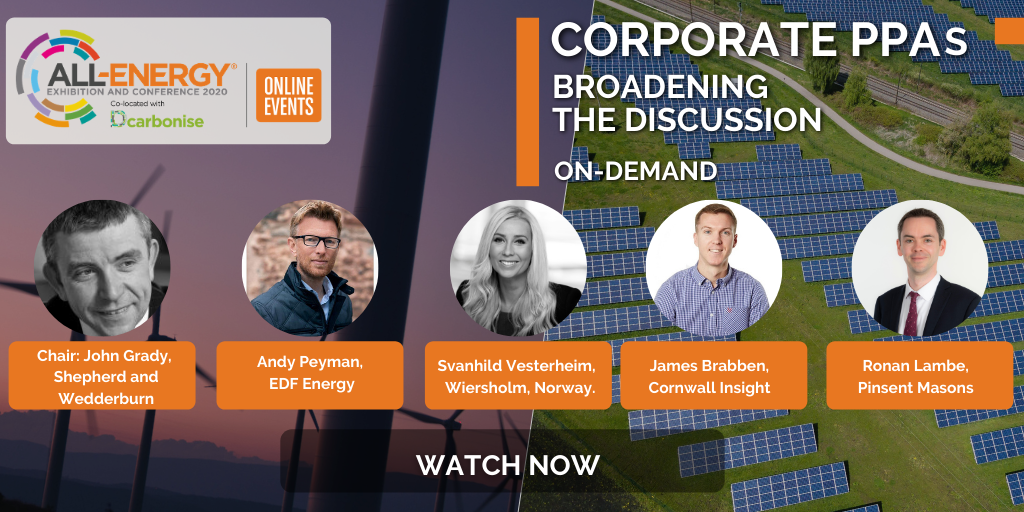 What will I learn about?
A view on the potential new build CPPA pipeline
How could the corporate/generator imbalance be addressed?
Corporate PPAs clarity
and more 
For a sneak peek of James' discussion, please download the below slides.