Speed and Scale – the race for hydrogen
Siemens Energy
In our webinar "Speed and Scale – the race for hydrogen" on 3rd November, 2020, Matthew Knight Head of Business Development, Siemens Energy delivered a discussion on Building a UK hydrogen economy.
You can watch the full webinar here for free and see what Matthew Knight had to say about our hydrogen energy ambitions, along with our other expert panellists.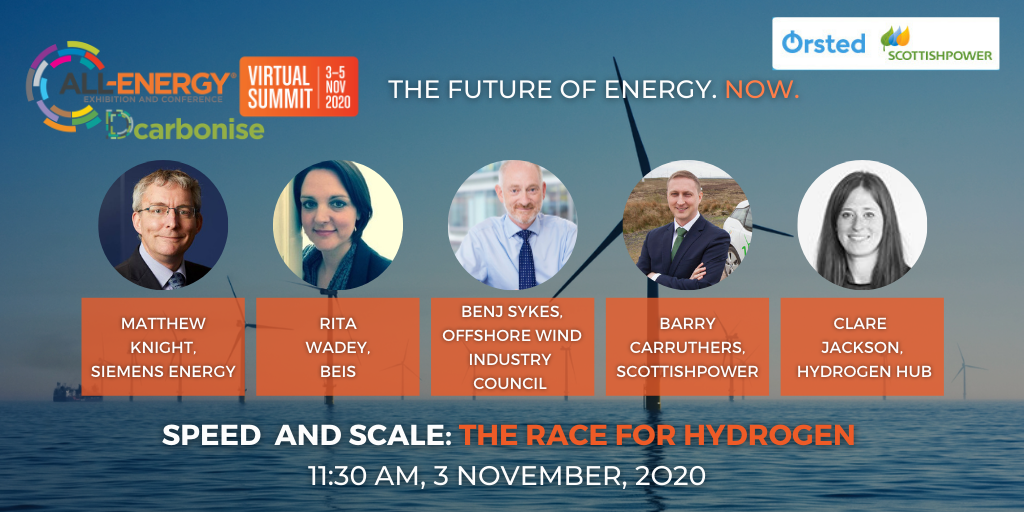 Matthew Knight, Head of Business Development, Siemens Energy
Matthew Knight is Head of Business Development for Siemens Energy* in the UK, where he spends his time making sense of the energy transition.
Matthew is a Chartered Engineer and a member of the IET Energy Policy Panel. He is on the Government's Carbon Capture and Storage Taskforce and Hydrogen Expert Group. Matthew has a background in electricity grid projects and offshore wind farms.
Matthew is passionate about customers, safety, collaboration and being a human being at work. He likes telling stories and is curious about the way culture drives human behaviour and especially energy politics.
What will I learn about?
Building a UK hydrogen economy
Cost reduction for hydrogen from electrolysers
Hydrogen economy: More than just electrolyzers and ATRs
And more
For an insight into Matthew Knight's discussion, please download the below slides.