Energy Efficient Scotland: Solutions & the future
Energy Saving Trust
In our webinar "Energy Efficient Scotland: Solutions & the future" on 5th November, 2020, Mark McArthur ECO Support Manager, EST  delivered a discussion on accelerating the delivery of low carbon energy opportunities across Scotland.
You can watch the full webinar here for free and see what Mark had to say about energy efficient Scotland, along with our other expert panellists.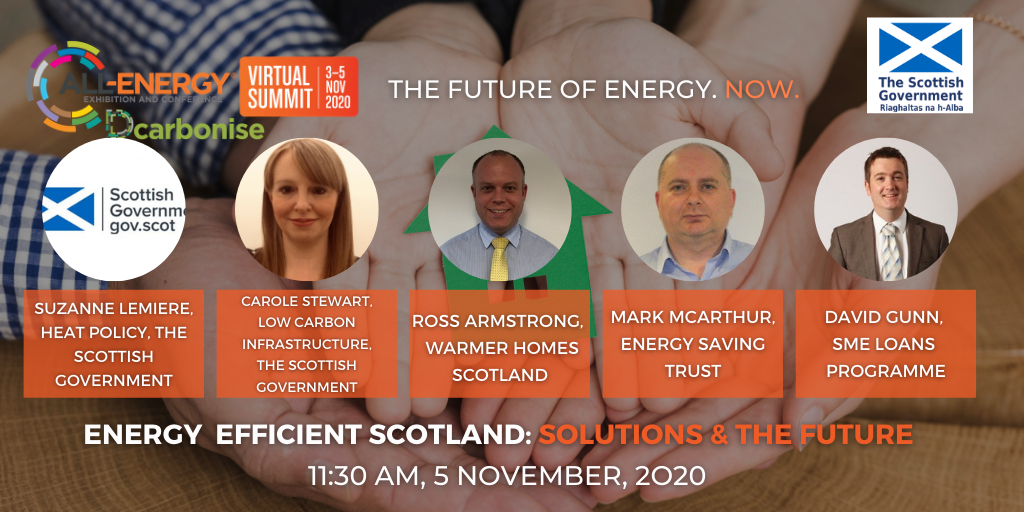 Mark McArthur, ECO Support Manager, EST
Mark has been working with the Energy Saving Trust since 2007 in a role promoting uptake of energy company energy efficiency obligation funding in Scotland and supporting local authorities and RSLs in accessing energy efficiency funding.
Prior to this he worked with East Lothian Council, managing insulation and heating installation and servicing programmes and later, development of affordable housing and encouraging sustainable design in new housing within the district. Prior to this Mark worked with Changeworks, managing a project providing energy advice and technical support to Edinburgh communities and before this worked with energy efficiency businesses in Dundee and Glasgow.
What will I learn about?
Energy Efficient Scotland schemes supported by Home Energy Scotland

Warmer Homes Scotland

Scottish Government loan schemes

And more
For an insight into Mark 's discussion, please download the below slides.