Sponsored by The Scottish Government
In the first webinar on 5 November, which includes a keynote address by Paul Wheelhouse MSP, Minister for Energy, Connectivity and the Islands, our speakers will look at policy, strategy, and the organisations resetting the dial with their ambitious plans for the future.
Now we home in on solutions. First, we look at the Low Carbon Infrastructure Transition Programme (LCITP) the aim of which is to support Scotland's transition to a low-carbon economy. It provides a range of support, from expert advice to financial support to assist the development and delivery of private, public, and community low-carbon projects across Scotland. Its main focus is assisting projects to develop investment-grade business cases and providing capital funding that will help secure public and private match finance to demonstrate innovative low-carbon technologies.
You'll also hear from Warmworks who deliver the Scottish Government's nationwide energy efficiency scheme, Warmer Homes Scotland. This provides insulation, efficient heating, and renewable technologies in the homes of households who are struggling with the cost of high energy bills. Next comes the Energy Saving Trust about their advice and support programmes followed by Zero Waste Scotland who will talk about the SME Loans Programme. All will be sharing those all-important 'lessons learned' and success stories.
Chair: Suzanne LeMiere, Head of Heat Policy, Heat Strategy Unit, Consumers and Low Carbon, The Scottish Government
Panelists:
● Carole Stewart, Team Leader for Low Carbon Infrastructure, The Scottish Government – LCITP successes, lessons learned and future focus
● Ross Armstrong, Managing Director, Warmworks – Warmer Homes Scotland
● Mark McArthur, ECO Support Manager, Energy Saving Trust – Advice and support programmes
● David Gunn, Business Support Programme Manager, Zero Waste Scotland – SME loans programme
Panel discussion and audience Q&A
Speakers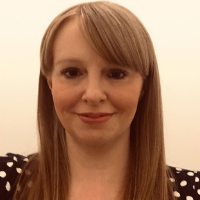 Carole is leader of the Low Carbon Infrastructure team within the Scottish Government's Energy and Climate Change Directorate. She manages a number of low carbon project investment and delivery programmes including, the Low Carbon Infrastructure Transition Programme (LCITP), Public Sector Energy Efficiency Loan Scheme, Non- Domestic Energy Efficiency Frameworks and Project Support Unit and the District Heating Loan Fund.
Download Carole's presentation here.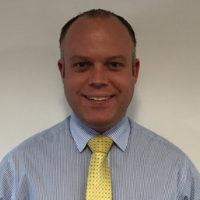 Ross Armstrong is Managing Director of Warmworks Scotland, who manage the Scottish Government's national fuel poverty scheme, Warmer Homes Scotland. The scheme has already helped more than 20,000 households across Scotland to save an average of around £300 per year off their energy bills by installing a range of energy efficiency improvements. Ross joined Warmworks as its first employee in 2015 having spent more than 15 years leading the delivery of schemes, projects and programmes in the public and private sector across the UK, all designed to tackle fuel poverty and promote affordable warmth through greater energy efficiency.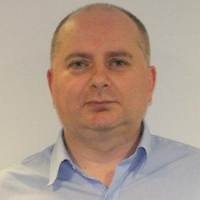 Mark has been working with the Energy Saving Trust since 2007 in a role promoting uptake of energy company energy efficiency obligation funding in Scotland and supporting local authorities and RSLs in accessing energy efficiency funding. Prior to this he worked with East Lothian Council, managing insulation and heating installation and servicing programmes and later, development of affordable housing and encouraging sustainable design in new housing within the district. Prior to this Mark worked with Changeworks, managing a project providing energy advice and technical support to Edinburgh communities and before this worked with energy efficiency businesses in Dundee and Glasgow.
Download Mark's presentation here.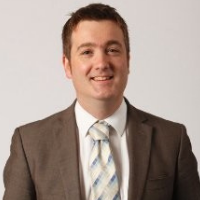 I have worked at Zero Waste Scotland since 2018 and am currently responsible for the Energy Efficient Business Support service, Circular Economy Business service and the IRGP – Refill Fund.
The Energy Efficient Business Support services supports SMEs to identify and implement energy efficiency and renewable energy measures to reduce their CO2e emissions and create costs savings for their operation.
Prior to joining Zero Waste Scotland I was the Climate Challenge Fund manager at Keep Scotland Beautiful and was responsible for over 1,000 grants to support community action on climate change.
Download David's presentation here.