Harnessing the power of energy data: accelerating to net-zero
Sponsored by UK Research and Innovation
In our webinar "Harnessing the power of energy data: accelerating to net-zero" on 14th January 2021, Elena Bachvarova, Senior Programme Manager at Ofgem delivered a discussion on regulating for net-zero.
You can watch the full webinar here for free and see what Elena had to say about using energy data in the drive towards net-zero.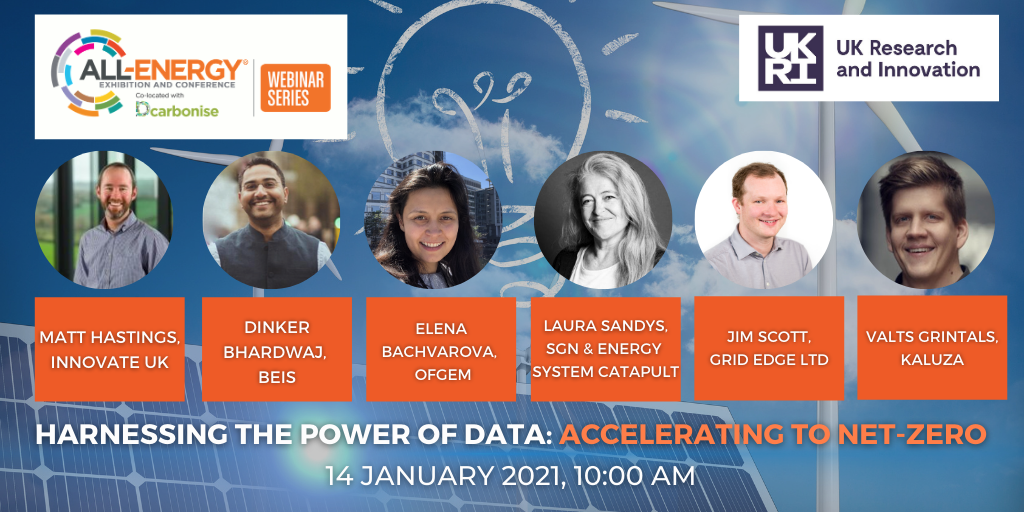 Elena Bachvarova, Data & Digital Insights Lead, Ofgem
Elena is a Senior Programme Manager in the Data & Digital Insights team at Ofgem where she is working on Modernising Energy Data programme and the implementation of the EDTF report recommendations. Her previous work in the public sector includes managing environmental schemes programmes and Ofgem's digital portfolio. Prior to that she has worked as a macroeconomics analyst for a private sector financial services company, and as a programme manager implementing digitalisation programmes in the transport sector. Elena holds a BSc (Hons) in Economics from Duke University (USA), and an English Law degree from BPP University (London).
What will I learn about?
How could better energy data satisfy both households and industry?
What policies and regulations are needed to support innovative data-based solutions to provide new services?
How can we ensure these innovations benefit diverse consumers, and protect everyone against emerging risks?
And more
For an insight into Elena's discussion, please download the below slides: