Hydrogen: From Hype to Reality
Sponsored by ScottishPower
In our webinar "Hydrogen: From Hype to Reality" on the 30th March 2021, Joanne Allday from Port of Cromarty Firth delivered a discussion on hydrogen.
You can watch the full webinar here for free and see what Joanne had to say.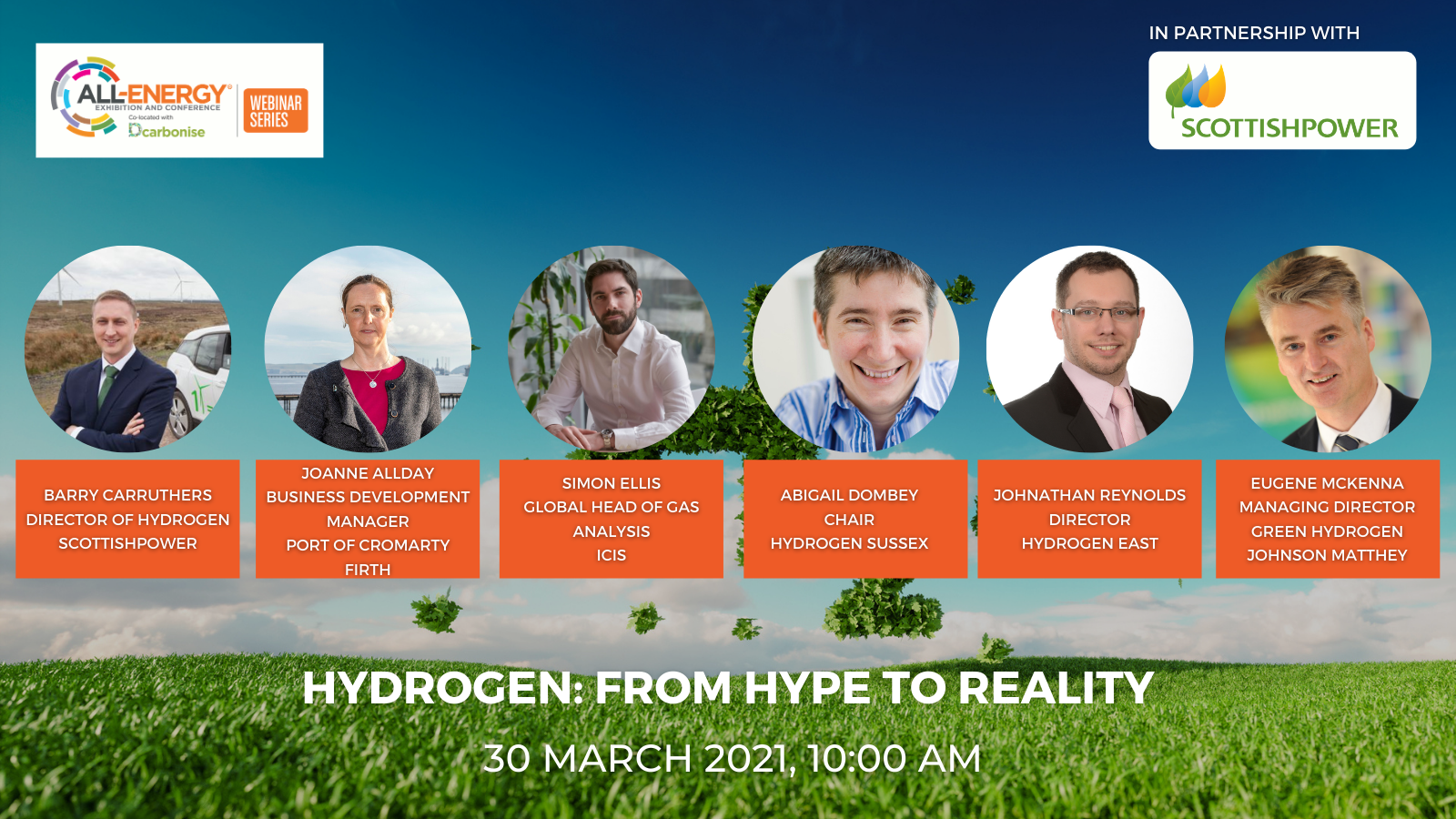 Joanne Allday, Strategic Business Development Manager, Port of Cromarty Firth
Joanne Allday is Strategic Business Development Manager at the Port of Cromarty Firth. This Trust Port has invested over £50m in new infrastructure; successfully positioning itself as a leading renewable energy hub. Port of Cromarty Firth is leading the creation of a North of Scotland Hydrogen Hub and, having been a senior executive at the Port since 2016, Joanne is well placed to present the role Ports can play as hydrogen hubs. In her spare time, Joanne is a Trustee of the Moray Firth Partnership.
What will I learn about?
The hydrogen supply and demand ecosystem can benefit greatly from the clustering of demand across multiple users and therefore this session focuses on example clusters coming to reality across the UK. Initial phases of these projects may be centred around an immediate customer and use, but each region can highlight a vast and ambitious vision that will greatly impact the nation's Net Zero goals.
For an insight into Joanne's discussion, please download the below slides: