Hydrogen: From Hype to Reality
Sponsored by ScottishPower
In our webinar "Hydrogen: From Hype to Reality" on the 30th March 2021, Johnathan Reynolds from Hydrogen East delivered a discussion on hydrogen.
You can watch the full webinar here for free and see what Johnathan had to say.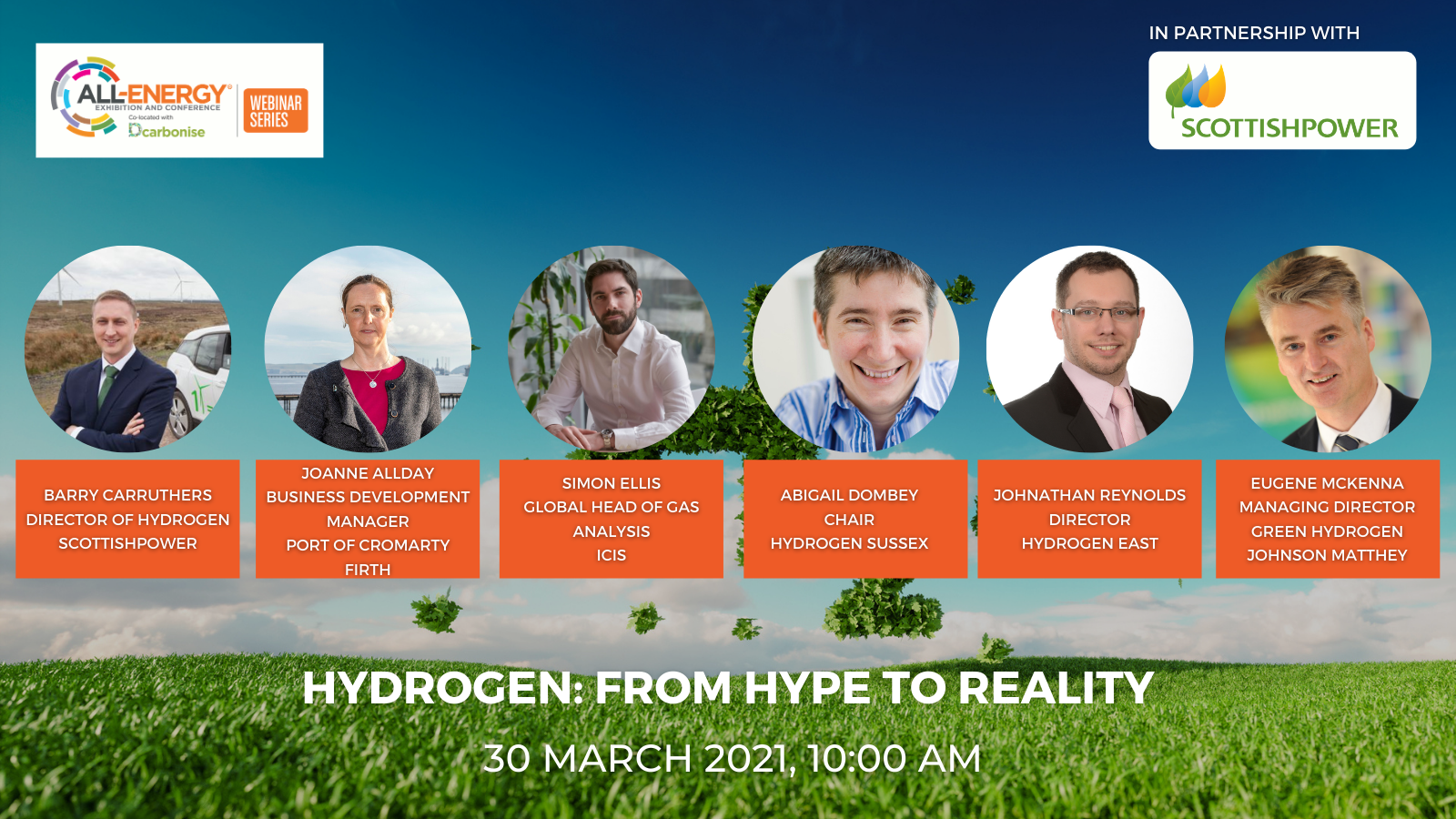 Johnathan Reynolds, Director, Hydrogen East
Johnathan is recognised as a leading advisor across clean energy sectors and net zero innovation. He has held senior positions in both public and private sectors, currently heading up the Opergy Group based in East Anglia, created in 2019.
Johnathan is co-founder and Director of Hydrogen East, a new regional body launched in July 2020 to support the development of the hydrogen economy across East Anglia and beyond. Early projects include exploring Southern North Sea opportunities around the Bacton Terminal; developing local hydrogen hubs at Leiston and Lowestoft; and supporting Freeport East at Felixstowe for a GW-scale hydrogen hub.
What will I learn about?
The hydrogen supply and demand ecosystem can benefit greatly from the clustering of demand across multiple users and therefore this session focuses on example clusters coming to reality across the UK. Initial phases of these projects may be centred around an immediate customer and use, but each region can highlight a vast and ambitious vision that will greatly impact the nation's Net Zero goals.
For an insight into Johnathan's discussion, please download the below slides: