Hydrogen: From Hype to Reality
Sponsored by ScottishPower
In our webinar "Hydrogen: From Hype to Reality" on the 30th March 2021, Simon Ellis from ICIS delivered a discussion on hydrogen.
You can watch the full webinar here for free and see what Simon had to say.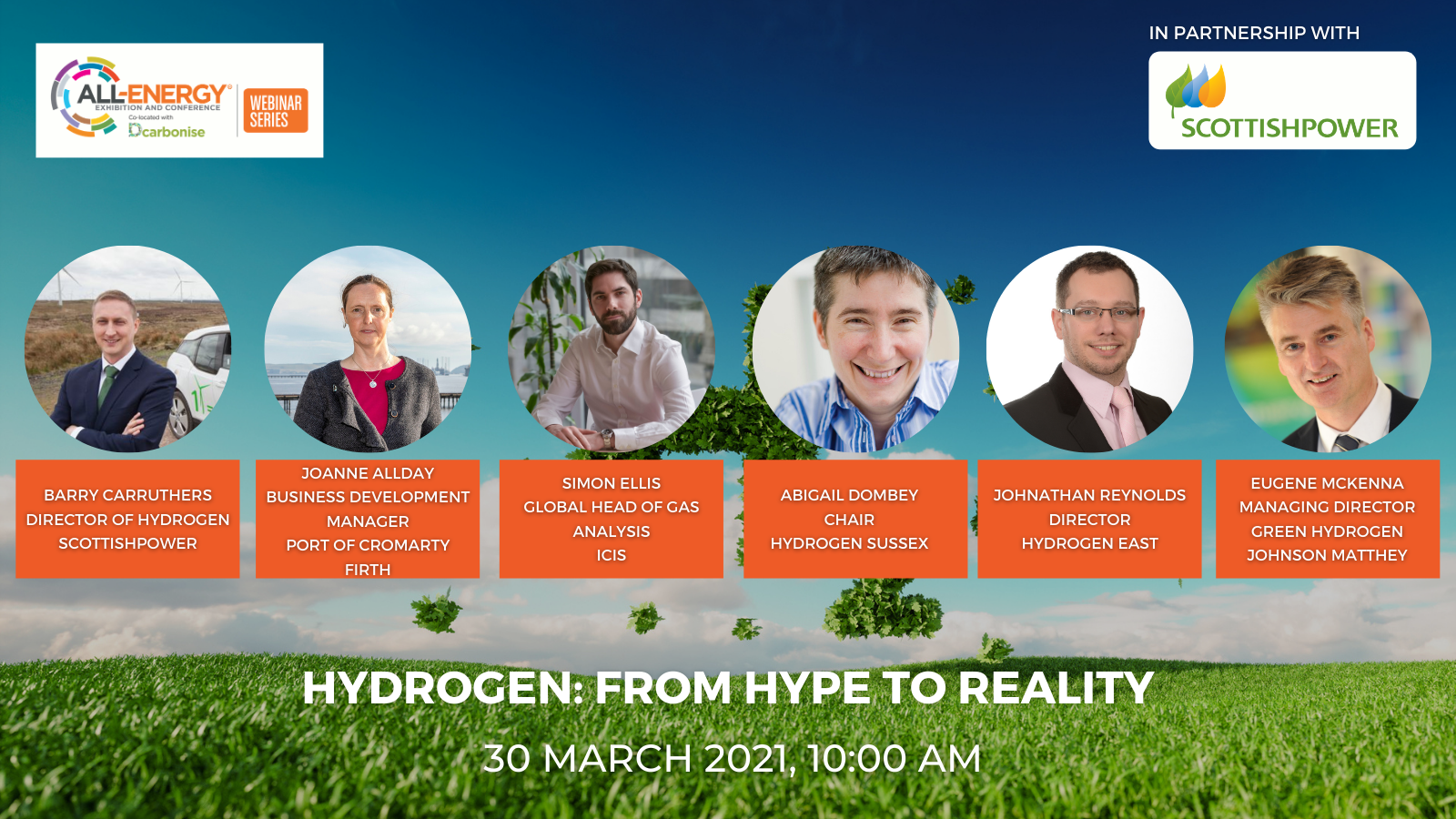 Simon Ellis, Global Head of Gas Analysis, ICIS
Simon Ellis is Head of Gas Analysis at ICIS. He heads the development of analytical products covering hydrogen and the decarbonisation of gas markets. He also leads a global team responsible for the LNG Edge platform, which provides a suite of forecasting and commercial data services to the LNG market. Prior to joining ICIS, he worked as a researcher covering infrastructure project finance. He holds an M.A. in History from the University in Cambridge and postgraduate qualifications in Economics and Finance from the University of London.
What will I learn about?
The hydrogen supply and demand ecosystem can benefit greatly from the clustering of demand across multiple users and therefore this session focuses on example clusters coming to reality across the UK. Initial phases of these projects may be centred around an immediate customer and use, but each region can highlight a vast and ambitious vision that will greatly impact the nation's Net Zero goals.
For an insight into Simon's discussion, please download the below slides: