Energy Efficient Scotland: Solutions & the future
The Scottish Government 
In our webinar "Energy Efficient Scotland: Solutions & the future" on 5th November, 2020, Carole Stewart Team Leader for Low Carbon Infrastructure, The Scottish Government delivered a discussion on accelerating the delivery of low carbon energy opportunities across Scotland.
You can watch the full webinar here for free and see what Carole had to say about energy efficient Scotland, along with our other expert panellists.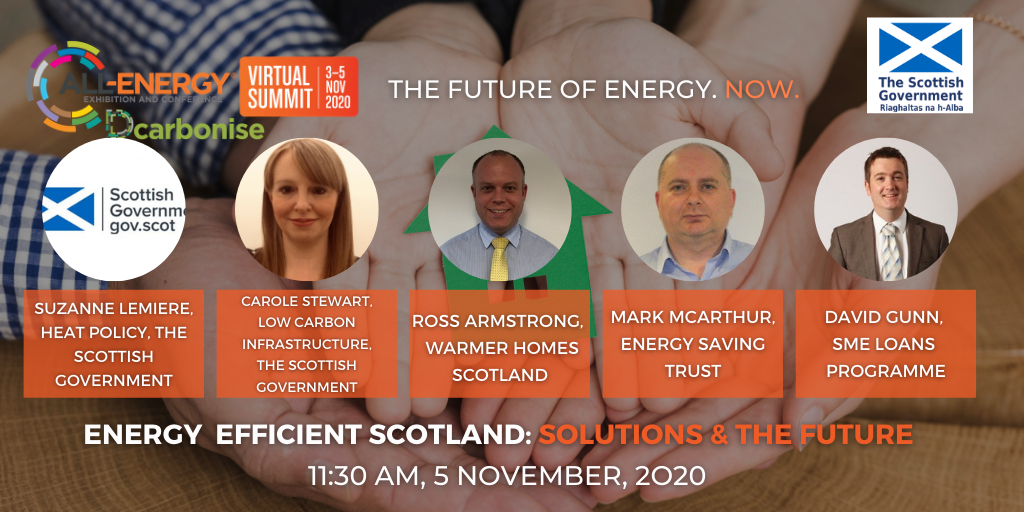 What will I learn about?
Support ambitions set out in Scotland's Climate Change Plan
Project Development Support and Capital Investment
28 Demonstrator Projects across Scotland
And more
For a sneak peek of Carole's discussion, please download the below slides.
Carole Stewart: Low Carbon Infrastructure Transition Programme