Speed and Scale – the race for hydrogen
Offshore Wind Industry Council (OWIC)
In our webinar "Speed and Scale – the race for hydrogen" on 3rd November, 2020, Benj Sykes Industry Chair, Offshore Wind Industry Council (OWIC) delivered a presentation on renewable hydrogen. 
You can watch the full webinar here for free and see what Benj had to say about our hydrogen energy ambitions, along with our other expert panellists.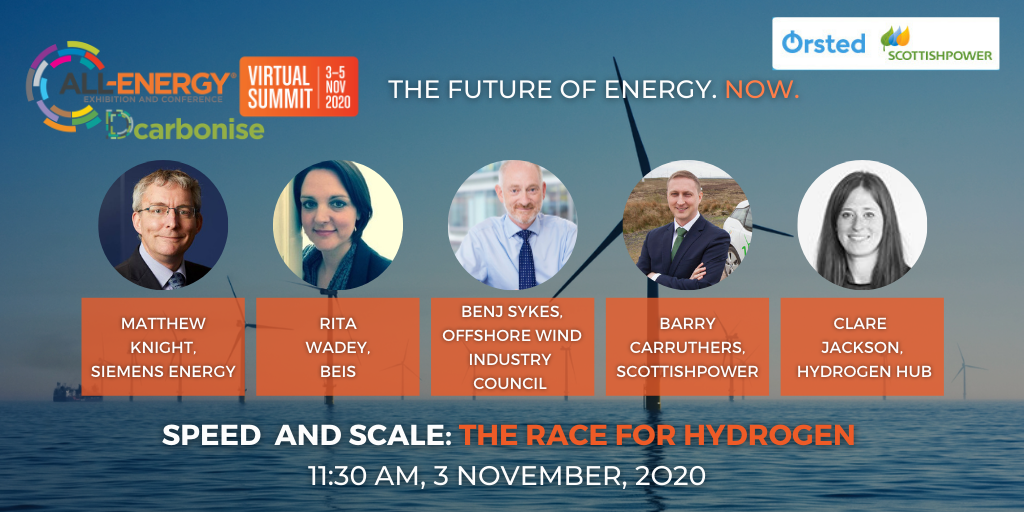 What will I learn about?
Renewable hydrogen buildout timeline
Similarities between our offshore wind journey and the required cost-out journey for hydrogen
Ørsted's hydrogen vision
and more… 
For a sneak peek of Benj's discussion, please download the below slides.