Speed and Scale – the race for hydrogen
Hydrogen Hub
In our webinar "Speed and Scale – the race for hydrogen" on 3rd November, 2020, Clare Jackson senior Consultant, Ecuity & Programme Manager, Hydrogen Hub delivered a presentation on renewable hydrogen. 
You can watch the full webinar here for free and see what Clare Jackson had to say about our hydrogen energy ambitions, along with our other expert panellists.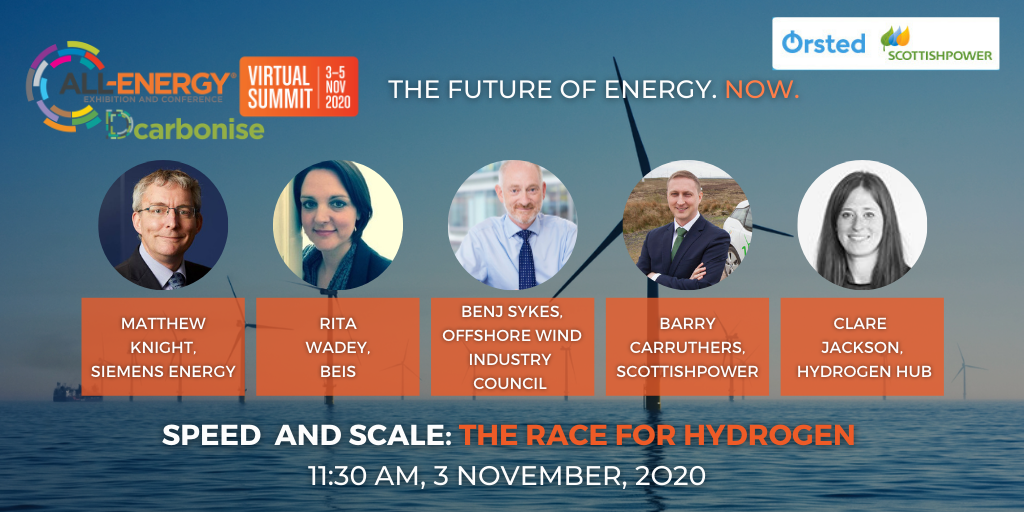 What will I learn about?
Hydrogen Taskforce
What is the role of hydrogen in the UK?
What economic benefit would this unlock?
How do we ensure consumers are engaged?
and more… 
For an insight into Clare's discussion, please download the below slides.