Speed and Scale – the race for hydrogen
BEIS
In our webinar "Speed and Scale – the race for hydrogen" on 3rd November, 2020, Rita Wadey Deputy Director – Hydrogen Economy, Department for Business, Energy and Industrial Strategy (BEIS) delivered a discussion on UK Hydrogen Strategy.
You can watch the full webinar here for free and see what Rita had to say about our hydrogen energy ambitions, along with our other expert panellists.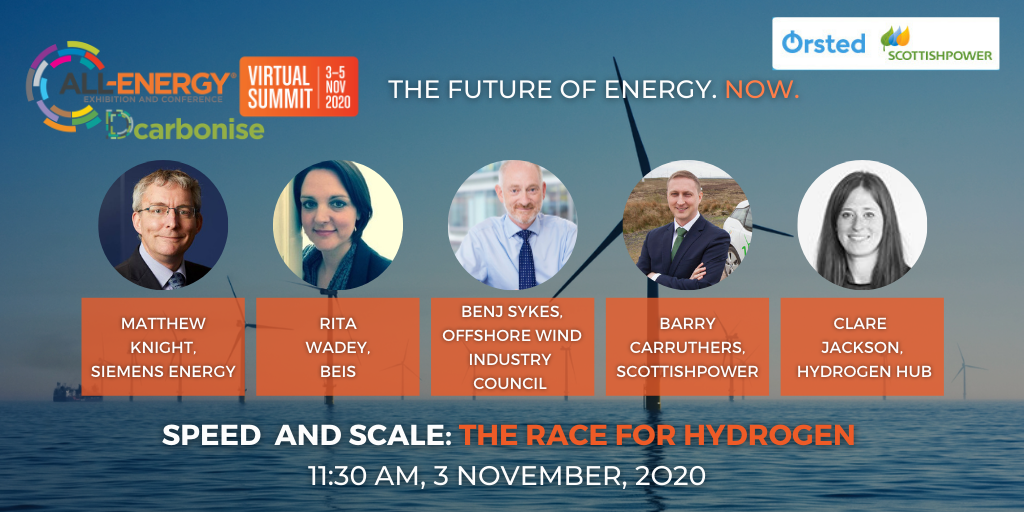 What will I learn about?
UK context
Hydrogen Strategy
Production: twin track approach
Funding landscape
Stakeholder input
Next steps
For a sneak peek of Rita's discussion, please download the below slides.