UKRI's road to net zero; Investing for impact
UKRI
In our webinar "UKRI's road to net zero; Investing for impact" on 4th November, 2020, Bruce Adderley, Challenge Director, Transforming Foundation Industries, UKRI delivered a discussion on using innovation to help the Sectors become environmentally and financially sustainable
You can watch the full webinar here for free and see what Bruce had to say about innovation challenges, along with our other expert panellists.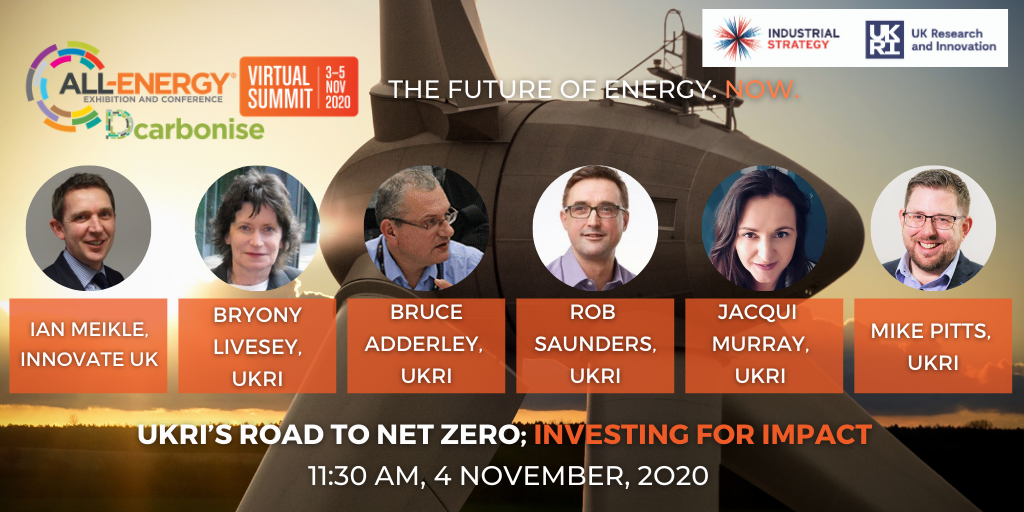 Bruce Adderley, Challenge Director, Transforming Foundation Industries, UKRI
Bruce has over 20 years' experience of executing R&D and business development programmes within the Steel Industry.
As Head of Climate Change at Tata Steel Europe he worked alongside colleagues in other Foundation Industry sectors on decarbonisation roadmaps and the interventions required for their delivery. Integrally involved in the European steel industry-wide Ultra-Low CO2 Steelmaking programme (ULCOS) Bruce also took responsibility for emissions monitoring, reporting and trading, as well as improvements in manufacturing energy efficiency.
Since leaving Tata Steel Bruce has worked for the University of Sheffield, instigating their Translational Energy Research Centre and managing the UK Carbon Capture and Research Centre (UKCCSRC).
Bruce holds an MBA from Warwick University and a doctorate in Physics from Newcastle University, where he also completed a period of postdoctoral research before joining the steel industry.
What will I learn about?
Common Innovation Challenges
Upcoming Competitions
Early Successes
And more
For an insight into Bruce's discussion, please download the below slides.