Speakers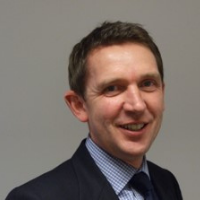 Ian is Director of Clean Growth and Infrastructure at Innovate UK. This includes leading Innovate UK's energy, future cities and infrastructure programmes of work. He sits on the board of the Energy Technologies Institute, Energy Systems Catapult and the Offshore Renewable Energy Catapult.
Ian has been at Innovate UK since 2009 – initially he ran the Low Impact Buildings programme and more recently he was Head of Agriculture and Food – this included setting up the four AgriTech innovation centres funded by the AgriTech Industrial Strategy.
His working background includes a broad range of sectors; financial services, insurance, manufacturing, consultancy, third-sector, construction, IT and retail.
Previous roles include: Principal Consultant at Inbuilt – a sustainability consultancy; Commercial Manager at Building Research Establishment (BRE); Operations Director at Freeform Arts Trust – a third sector urban regeneration organisation; Vice President at Morgan Stanley – a US financial services firm.
Ian has an MSc (distinction) in Renewable Energy and the Environment from the University of Reading, and his first degree was in the structured methods used to deliver effective IT systems.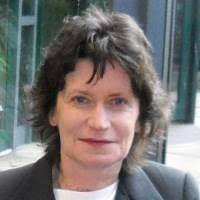 Bryony leads the Industrial Decarbonisation Challenge (IDC), which forms part of the Industrial Strategy Challenge Fund (ISCF). IDC is a £170m programme with £261m match funding from industry, designed to deploy low carbon technologies and enabling infrastructure in heavily industrialised regions of the UK.
Bryony was previously Head of Technology at Costain, with responsibility for the identification and development of new technology. She was a member of BEIS' CCUS Cost Challenge Task Force, a Director of the CCSA (where she co-chaired the Technical Working Group) and chairs the Independent Advisory Panel for the UKCCSRC.
Prior to Costain, she was head of the R&D centre for Doosan Babcock, where she established their global R&D Centre, focussing on clean energy. Bryony previously worked for AEA Technology, leading technology and innovation in senior management roles both in the UK and internationally, including four years as President of a Joint Venture company in Tokyo.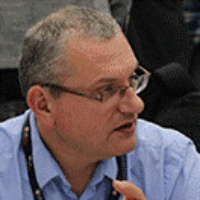 Bruce has over 20 years' experience of executing R&D and business development programmes within the Steel Industry.
As Head of Climate Change at Tata Steel Europe he worked alongside colleagues in other Foundation Industry sectors on decarbonisation roadmaps and the interventions required for their delivery. Integrally involved in the European steel industry-wide Ultra-Low CO2 Steelmaking programme (ULCOS) Bruce also took responsibility for emissions monitoring, reporting and trading, as well as improvements in manufacturing energy efficiency.
Since leaving Tata Steel Bruce has worked for the University of Sheffield, instigating their Translational Energy Research Centre and managing the UK Carbon Capture and Research Centre (UKCCSRC).
Bruce holds an MBA from Warwick University and a doctorate in Physics from Newcastle University, where he also completed a period of postdoctoral research before joining the steel industry.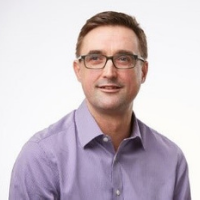 Rob Saunders is Deputy Challenge Director for the Industrial Strategy Challenge Fund programme, 'Prospering from the Energy Revolution'. Over the coming four years, this aims to prove the future business models and local approaches that will put consumers at the heart of a cleaner, cheaper and more resilient energy system.
A Cambridge engineering graduate, Rob started his career in innovation in the food and packaging industries when leading major R&D programmes for Crown Packaging and Pepsico. He retrained in 2010, graduating from the Imperial College Masters programme in Environmental Technology & Energy Policy and led analysis for UK Energy Research Centre bioenergy projects before joining Innovate UK in 2011 as lead for offshore renewable energy.
Rob led the energy programme at Innovate UK for four years, helping UK businesses to grow as they develop new products that address solutions to affordable, clean and secure energy systems of the future. During that time Innovate UK supported hundreds of UK businesses, developed and launched the energy catalyst programme and set up two energy-focussed catapult centres; Offshore Renewable Energy in Glasgow & Blyth, and Energy Systems in Birmingham. He now leads the energy revolution programme for UK Research and Innovation.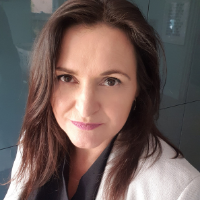 As Deputy Director of the £274 million Faraday Battery Challenge Jacqui helps lead government investment to develop batteries that are cost-effective, high-quality, durable, safe, low-weight and recyclable. Her background in environmental regulation coupled with knowledge of the steel industry provides industrial relevance in her role as Visiting Professor (University of Leicester) where she enhances the engineering programme. A keen STEM ambassador Jacqui works hard to make sure diversity and inclusion are at the forefront of her work.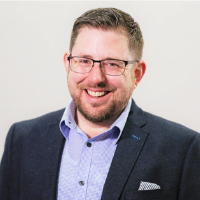 Mike is the Deputy Challenge Director for Transforming Construction –the government's Industrial Strategy programme linked to the sector deal and managed by Innovate UK, part of UK Research and Innovation. He acted as interim Challenge Director in securing the programme as part of the Industrial Strategy Challenge Fund. Mike was previously Head of Urban Systems at Innovate UK, covering the priority areas of Urban Living and Smart Infrastructure. He joined Innovate UK in 2012 to lead on embedding sustainability across Innovate UK's strategy. He has also led Clean and Cool entrepreneur Missions in 2013 to Brazil and 2015 to San Francisco and ran the Resource Efficiency programme during 2013/14.
Previously Mike spent five years driving sustainability-led innovation in the chemical industry with Chemistry Innovation. He has developed and managed projects on lifecycle analysis, renewable chemicals, industrial biotechnology and resource efficiency across the chemistry-using industries. Mike holds a PhD in organic chemistry and spent his early career in several technology spin-outs leading R&D teams developing process technology for the pharmaceutical, agrochemical and electronics industries.