UKRI's road to net zero; Investing for impact
UKRI
In our webinar "UKRI's road to net zero; Investing for impact" on 4th November, 2020, Jacqui Murray Deputy Challenge Director, Faraday Battery Challenge, UKRI delivered a discussion on using innovation to help the Sectors become environmentally and financially sustainable
You can watch the full webinar here for free and see what Jacqui Murray had to say about innovation challenges, along with our other expert panellists.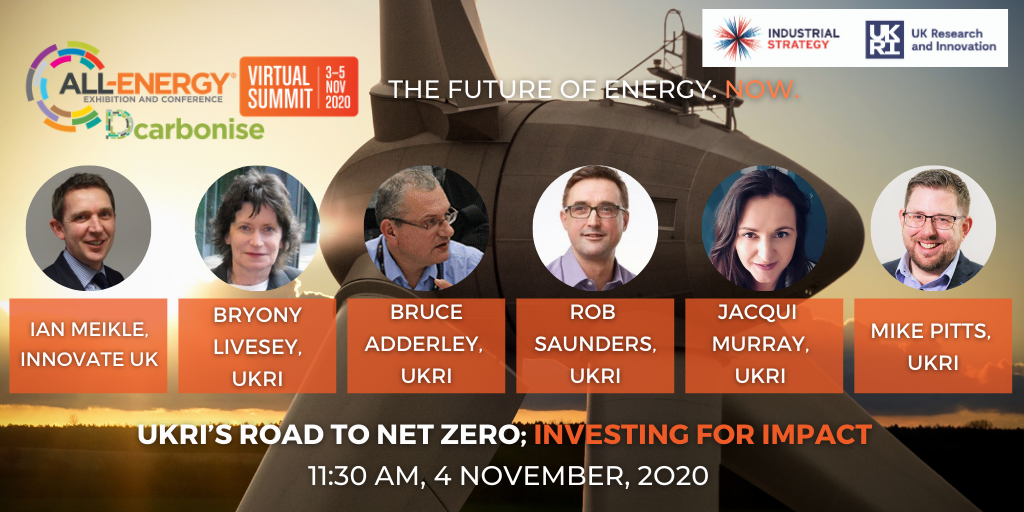 Jacqui Murray, Deputy Challenge Director, Faraday Battery Challenge, UKRI
As Deputy Director of the £274 million Faraday Battery Challenge Jacqui helps lead government investment to develop batteries that are cost-effective, high-quality, durable, safe, low-weight and recyclable. Her background in environmental regulation coupled with knowledge of the steel industry provides industrial relevance in her role as Visiting Professor (University of Leicester) where she enhances the engineering programme. A keen STEM ambassador Jacqui works hard to make sure diversity and inclusion are at the forefront of her work.
What will I learn about?
ISCF Faraday Battery Challenge
Projected demand for UK-produced batteries
Industry targets for mass adoption of EVs
And more
For an insight into Jacqui's discussion, please download the below slides.