Next steps in transport: Decarbonising mobility and reducing air pollution
The Scottish Government
In our webinar "Next steps in transport: Decarbonising mobility and reducing air pollution" on 5th November, 2020, Jennifer McVey
Head of Transport Strategy, The Scottish Government delivered a discussion on Scotland's National Transport Strategy. 
You can watch the full webinar here for free and see what Jennifer had to say about decarbonising Scottish transport, along with our other expert panellists.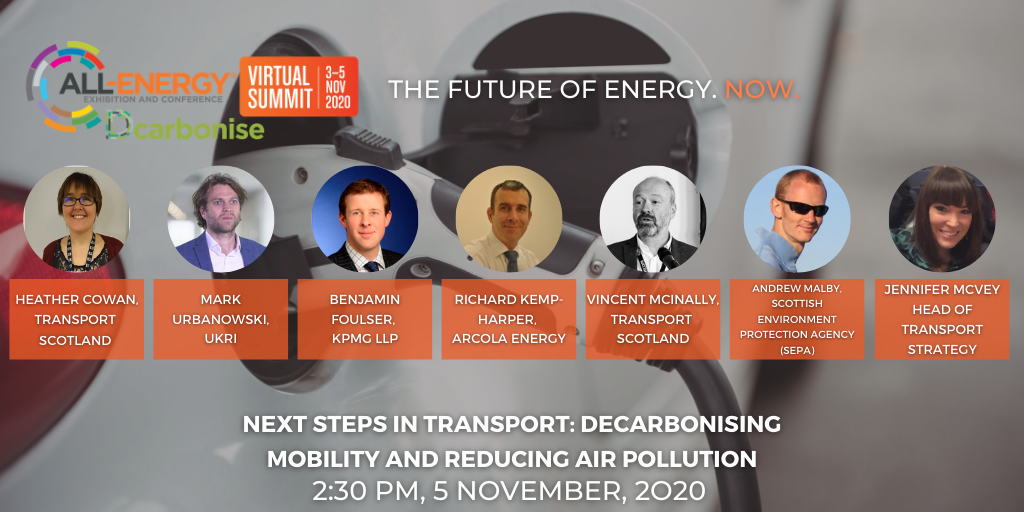 What will I learn about?
Impact on travel demand
Looking Ahead Trends
National Transport Strategy
Strategic Transport Projects
Climate Change Plan Update
And more
For a sneak peek of Jennifer's discussion, please download the below slides.