Meet the Minister: An update on Energy Efficient Scotland
NHS National Services Scotland
In our webinar "Meet the Minister: An update on Energy Efficient Scotland" on 5th November, 2020, Kathryn Dapre Head of Energy and Sustainability, NHS National Services Scotland delivered a discussion on accelerating accelerating energy efficiency in Scotland .
You can watch the full webinar here for free and see what Kathryn had to say about energy efficient Scotland, along with our other expert panellists.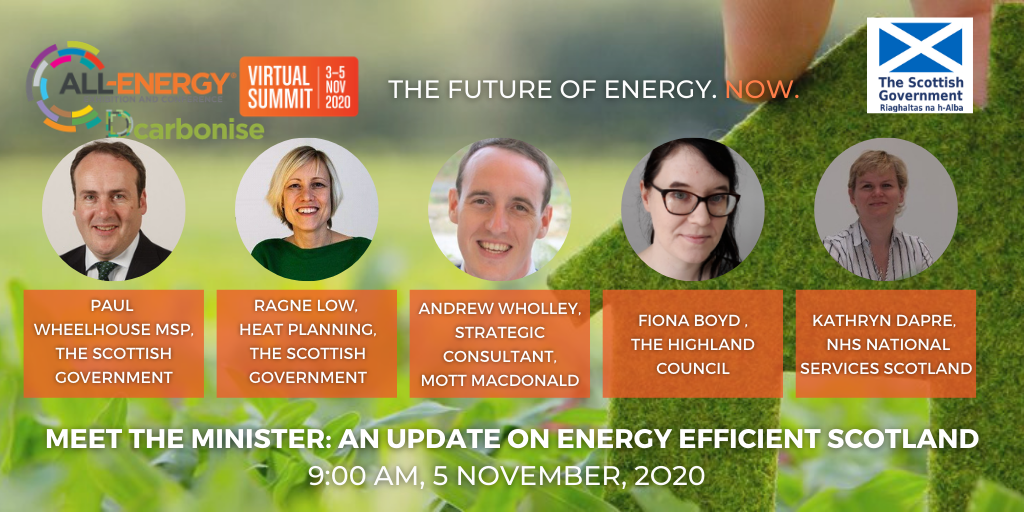 What will I learn about?
Health Impacts from Climate Change
Achievements and Challenges
NHS Scotland GHG Emissions
Optimising Sustainability Outcomes
Minimising Environmental Impacts
And more
For a sneak peek of Kathryn's discussion, please download the below slides.